Antique & Vintage Dress Gallery
www.antiquedress.com
5 IMAGES: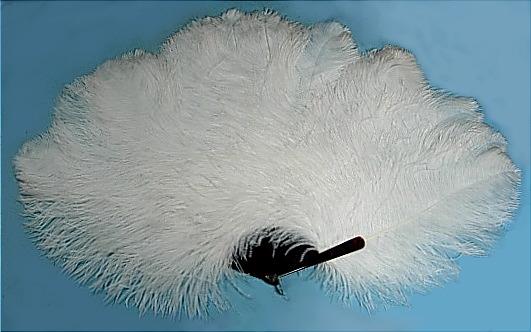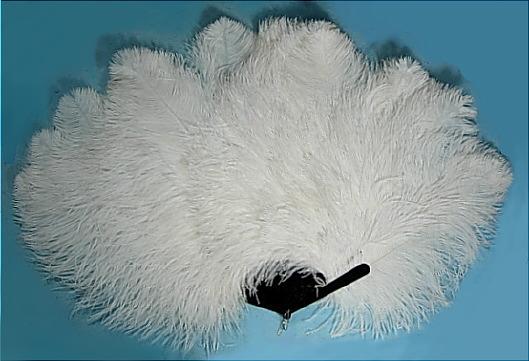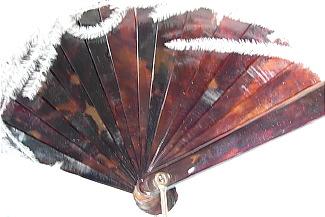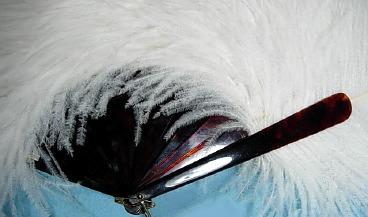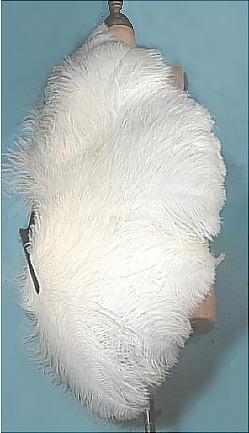 #4500 - c. 1912 Gigantic White Ostrich Feather Fan with Faux Tortoise Shell Sticks! Oh My God! (as Janice on "Friends" would say!). This fan is Immense!!!! Largest I have ever seen! So rare! Where is Sally Rand when you need her? I show the size of my fans up against my dressform so you can see how much of the body it covers.. however this fan is SO large that it envelopes the dressform so you can barely see it at all!!! So it will cover your neck to your knees (unless you are an Amazon). Measures an amazing 26" tall x 41" wide!!!! I would be amazed if you ever found another fan quite so spectacular! Excellent condition. If you want to use it, you don't have to open it all the way.. and if you want to play Elise McKenna, this is similar to the fan she used in "Somewhere In Time". OR just leave it all the way open on a fireplace mantle for a unique decoration!
SOLD - but on display in Museum Category for Research/Study
[Back]