Antique & Vintage Dress Gallery
www.antiquedress.com
8 IMAGES: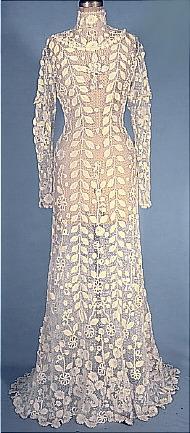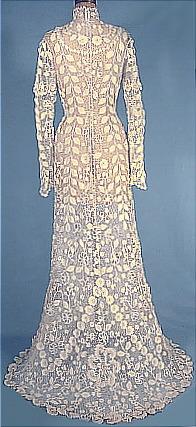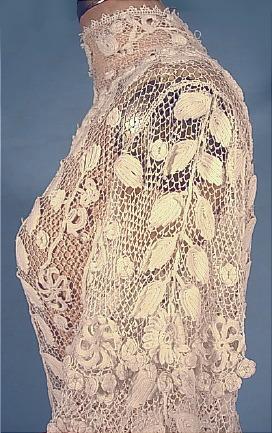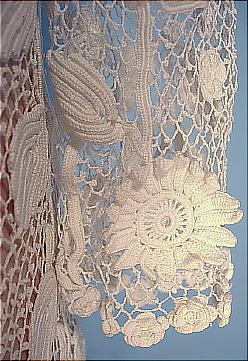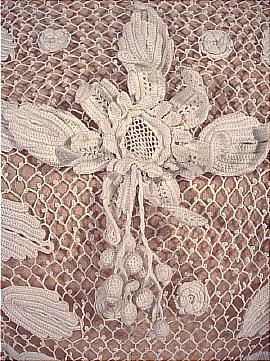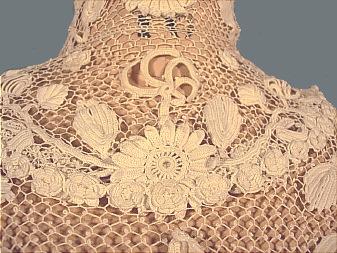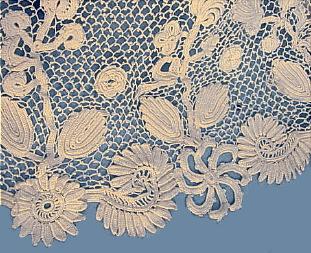 #4451 - c. 1908 White Irish Crochet High-Necked Gown! Amazingly Tall!!! So rare to find an amazon woman from this era! However, this gown is an incredible 66" long from shoulder to hem in front, and 72" long in back! Now... just to make a point.. I'm only 62" tall ... including my head! :) Back closes with tiny crochet buttons. Desirable high neck. Princess shape and vertical lines in the design... sweeping out to a short train with lovely swag decorative motif all around bottom. Detailing at mid upper arm, and crochet drops at mid-bust. All you need is a slip under! Measures: 34-38" bust, up to 29" waist, up to 34-42" hips (though the wider hips will make this shorter). Excellent, near mint condition .. nearly as new! I see a couple leg breaks in one sleeve, but that's it! Easy to fix with a few stitches.
SOLD - but on display in Museum Category for Research/Study
[Back]