Antique & Vintage Dress Gallery
www.antiquedress.com
10 IMAGES: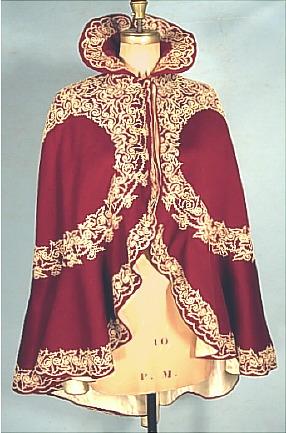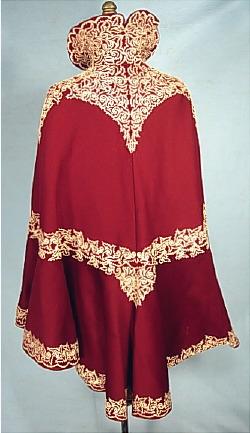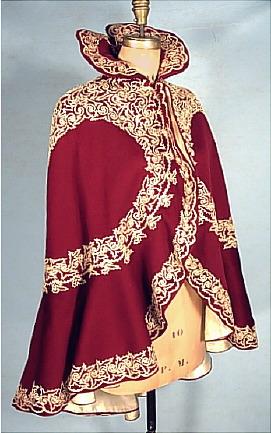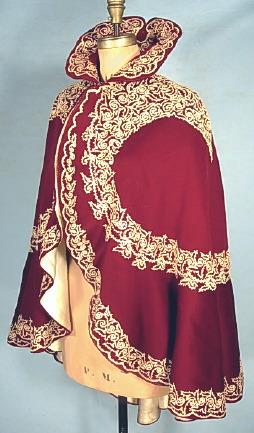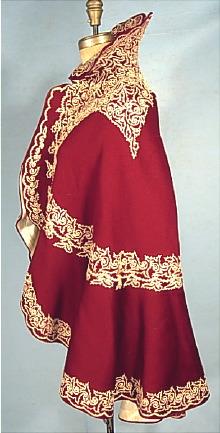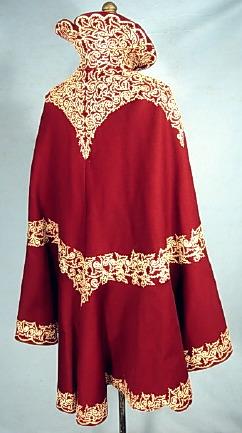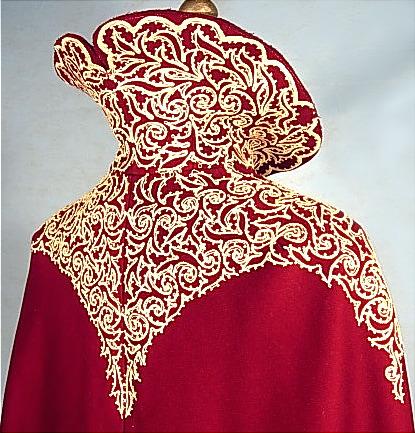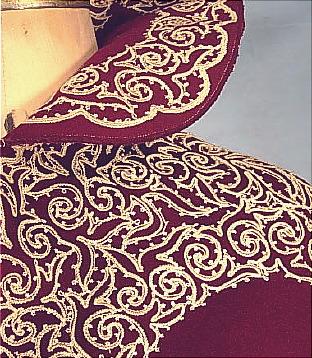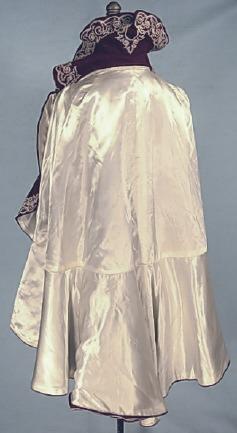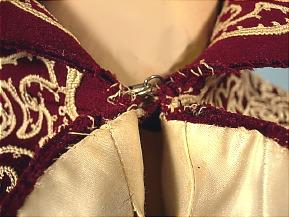 #4446 - c. 1898-1900 Cranberry/Burgundy Wool Soutache Winter Cape with High Collar! I've always been a sucker for soutache! (Sounds like something Daffy Duck might say! :) Here's one of the most beautiful soutache pieces with that desirable high collar (and just look at the back of the cape as the soutache continues underside of the collar at back as it's meant to be worn up as you see!). The cape is in Excellent condition. Fully re-lined in excellent quality white satin (I've seen some horrible relinings in cheap quality satin, this was extremely well-done by a professional. NOT ME... I'm still taking "Sewing 101 - How to Replace a Button"! :) And one of the most interesting elements is that the burgundy wool at the bottom of the cape is an ever-so-slightly darker color than the cranberry top (the seam connecting the two fabrics is under the soutache pattern 2/3's down and around). It's just a little touch of unexpected quality. I only wish the original label was still attached. One can only guess it was some top Parisian couturier. Condition? I can't find a single moth hole anywhere (amazing!). Measures: 39" long from back of neck to hem.
SOLD - but on display in Museum Category for Research/Display
[Back]