Antique & Vintage Dress Gallery
www.antiquedress.com
10 IMAGES: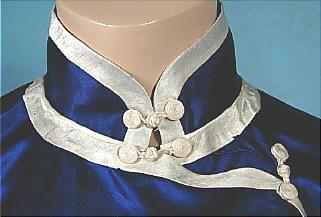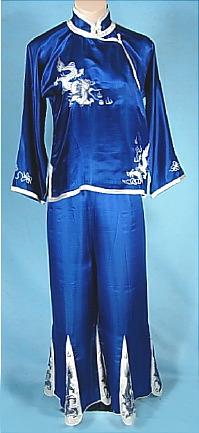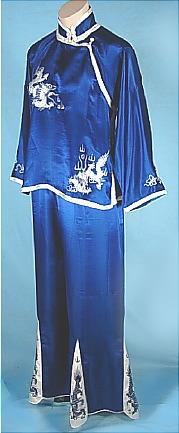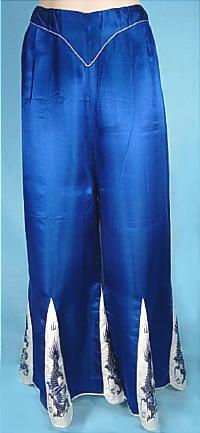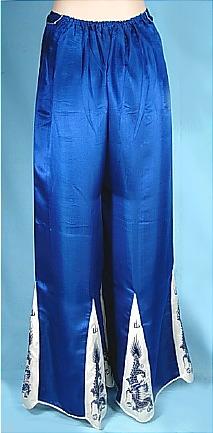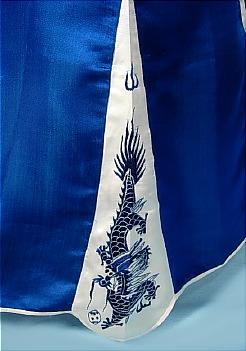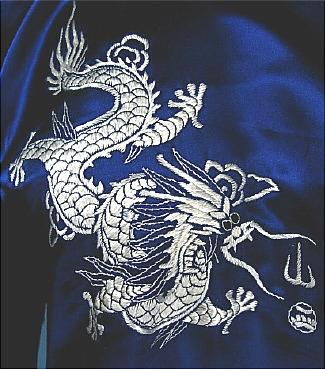 #4388 - c. 1930's Electric Blue Cheongsam Satin Lounging Pajamas with Dragon Embroidery! In the classic Cheongsam styling.. you know.. definition of cheongsam is "a traditional dress worn by Chinese women, typified by a high collar, and button or frog closures near the shoulder" Usually in the form of a dress, this is modified as a blouse (which frankly can be worn alone without the lounging pants. So girls... for all of you who are true fashionistas who can figure out how to wear anything and "pull it off"... unlike me :( ... here are exciting electric blue color satin lounging PJs... suitable for dressing up, hostessing or just ... well.... lounging! Keep the sweats for those times when you are actually sweating. This looks like it was never worn, though it does have a slight, slight tearing of the white silk trim ... just over time. Still... in remarkable condition. the dragon is considered a sign of "good luck", so perhaps wearing this outfit or blouse will get you the man of your dreams! :) Or at least a million bucks. Worth a shot! Measures: up to 36" bust, 30" waist, up to 37" hips, 40" from outside waist to hem of legs.
SOLD - but on display for Research or Study
[Back]