Antique & Vintage Dress Gallery
www.antiquedress.com
11 IMAGES: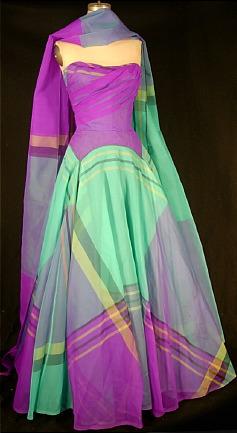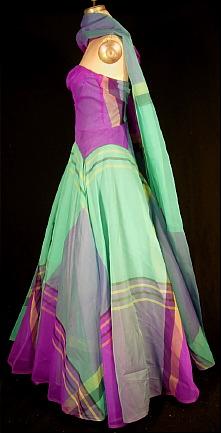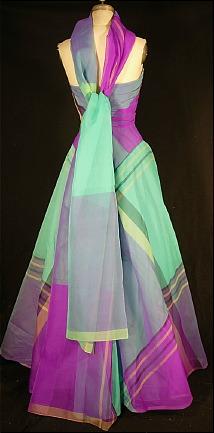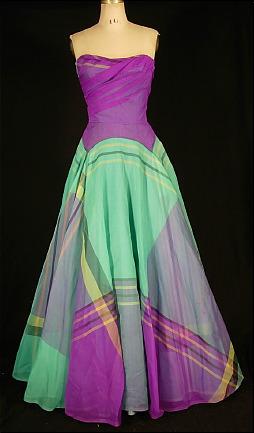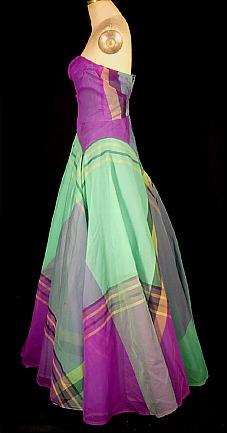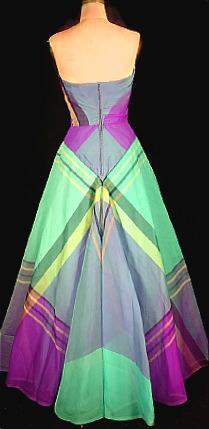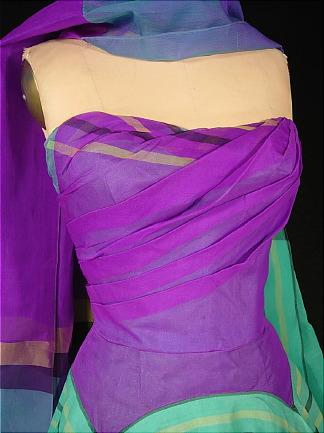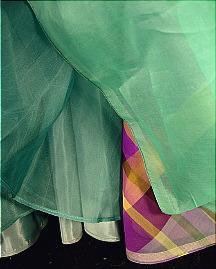 #4380 - c. 1950's I. MAGNIN & Co., IMPORTERS Bright Massive Plaid Organza Gown with Matching Huge Scarf! Wow! OK, I admit it... when I first saw this gown off the mannequin I really wasn't sure it was for me. I mean... plaid organza??? Who would have thunk that it would look so amazing on!! And what a heck of an entrance maker! Love the boned sexy "wrapped" bodice, and the elongated wasp waist. Measures: 34" bust, 25" waist, 46" long from waist to hem (tall gal!). Back metal zipper. The matching scarf measures 138" long by 21.5" wide. You can see by the I. Magnin label that this gown was imported, so it's certainly a high-quality gown!
[Back]