Antique & Vintage Dress Gallery
www.antiquedress.com
13 IMAGES: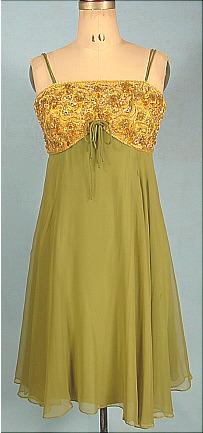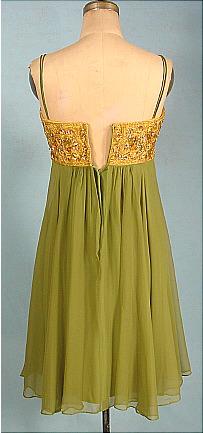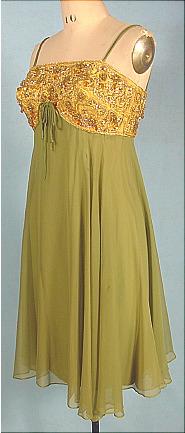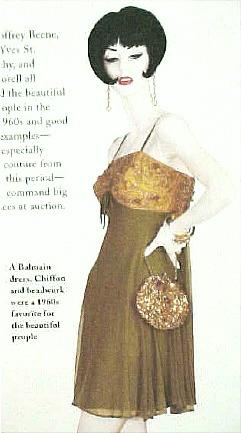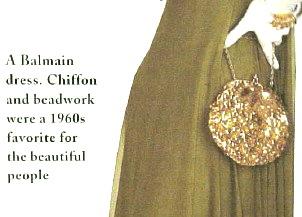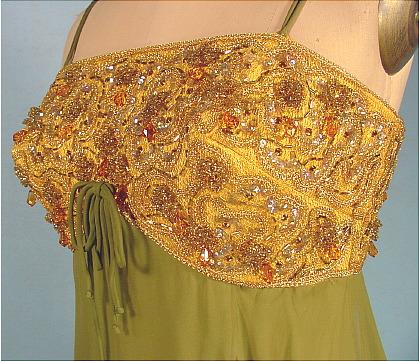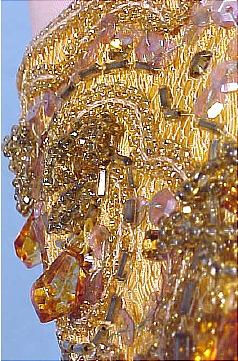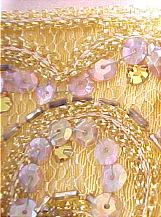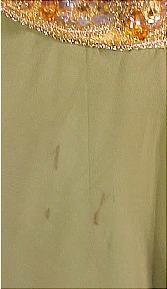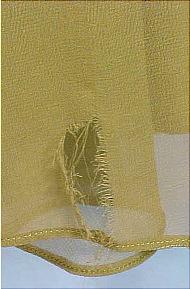 #4280 - c. 1968 BALMAIN Green Silk Chiffon and Beaded Babydoll Party Dress! How about my luck! This dress doesn't have any labels left, but there is no question that this is the same exact Balmain dress as shown on page 75 of Tracy Tolkien's "Dressing up Vintage" book. It's so distinctive that if I looked hard enough, I would likely find an original fashion magazine photo of this dress as well. High-end couture details prove the point anyway. Check out the extensive amber drop beading, clear sequins, metallic threading on the gold netted bodice. Skinny spaghetti straps, the cute spaghetti bow at front, the boned bodice, and the amazing deep olive green silk chiffon. The only problem is one heel tear 1" up from the bottom of the chiffon (can't girls be more careful!!! Heel tears are so avoidable! But seems I always find the dresses worn by clumsy girls!!). Only other issue is an area near hip of three spots.
SOLD - but on display in Museum Category for Research/Display
[Back]