Antique & Vintage Dress Gallery
www.antiquedress.com
29 IMAGES: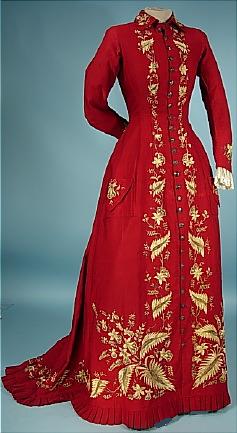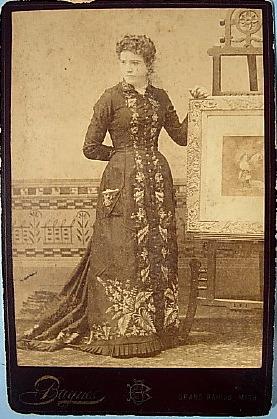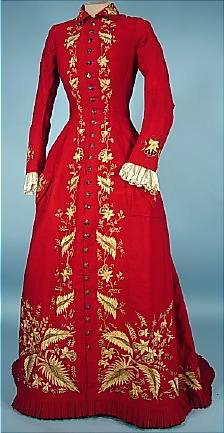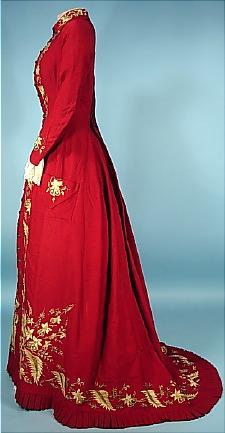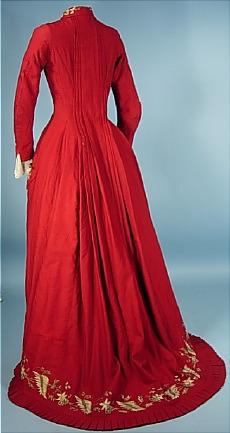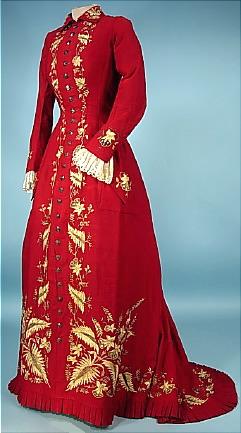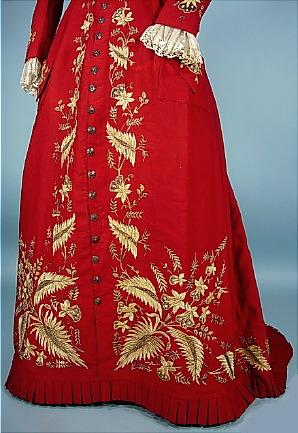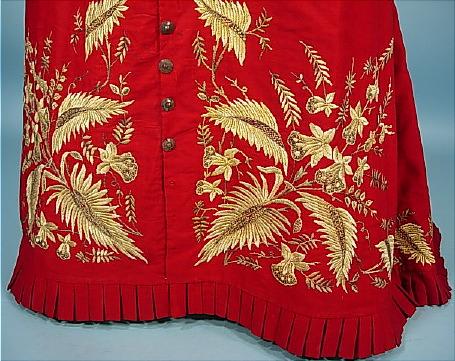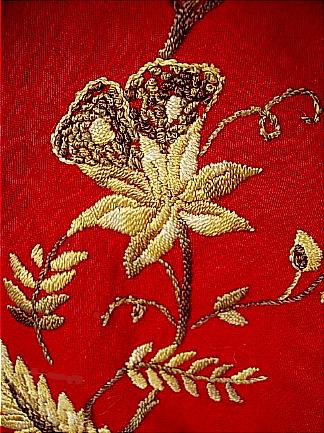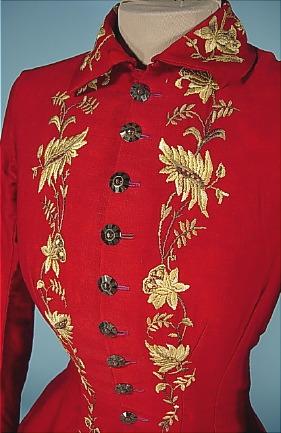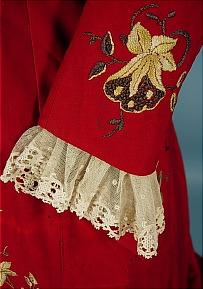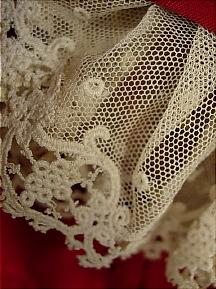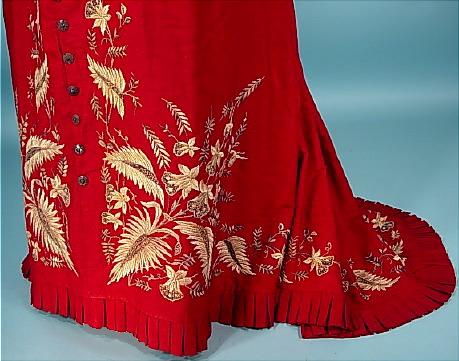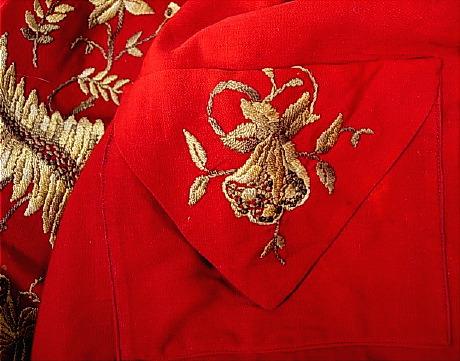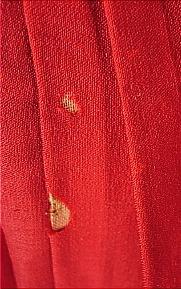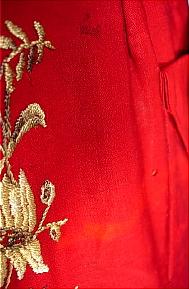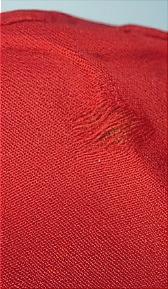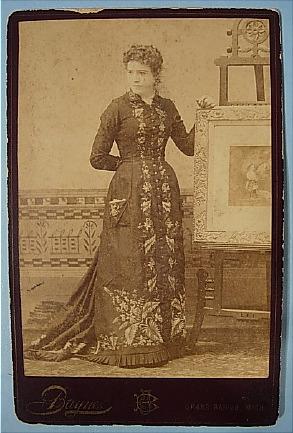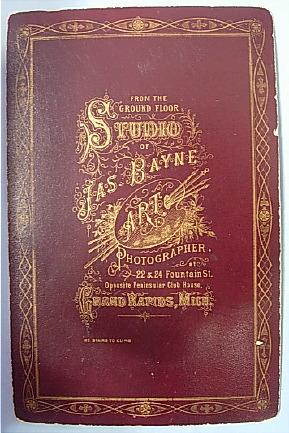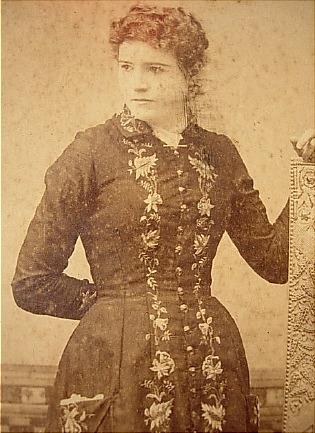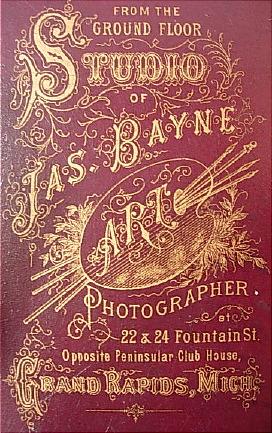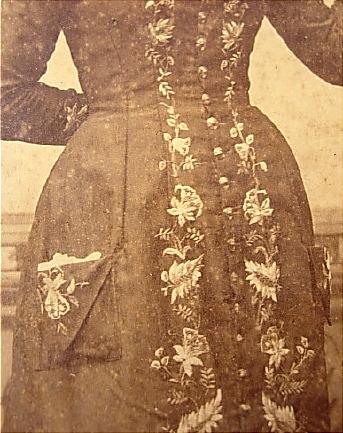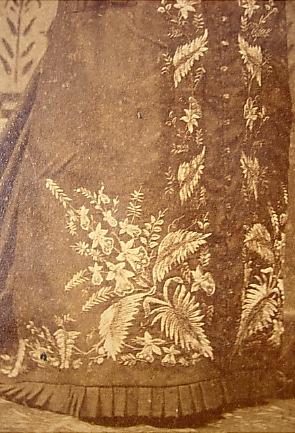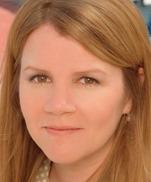 What do YOU think? Possibly a relative of actress Mare Winningham? :)
#4260 - c. 1879 RARE Trained Red Wool Embroidered At Home Robe with Watteau Back with Actual Cabinet Card Photograph of Original Owner! I don't have to tell you how rare this is to find the garment WITH actual photo of the original owner WEARING the gown! The cabinet card dates to that same time period (as it wasn't until 1880 that the studio name often takes up the entire back of the card in cursive text - and as of 1879, the photographer name and address was often printed on the front with just small studio name on back). Unfortunately, I don't have the name of the woman, but she was in Grand Rapids, Michigan. She reminds me of a younger Mare Winningham (if you have been watching Grey's Anatomy, she played Meredith's stepmom). The red wool robe has extensive embroidery of a golden yellow and and gray, knife pleats at hemline. Fully embroidered around train and on the collar, cuffs and two patch pockets. The robe isn't in perfect condition... there are some small moth holes here and there (see photos) and some minor dirt spots, but the embroidery is like new and it still rates a 9 out of 10... especially for the rarity of the gown with photo. Measures: 28" bust, 23" waist, 11" across back. 53" long from shoulder to hem in front. Too small to wear today - note the 11" back.
SOLD - but on display in Museum Category for Research/Display
[Back]