Antique & Vintage Dress Gallery
www.antiquedress.com
16 IMAGES: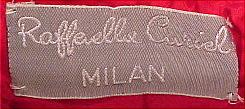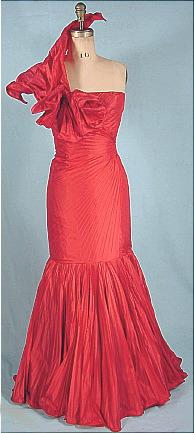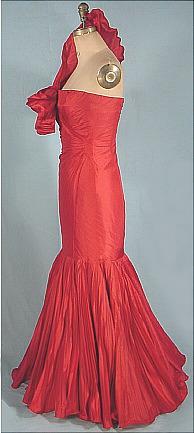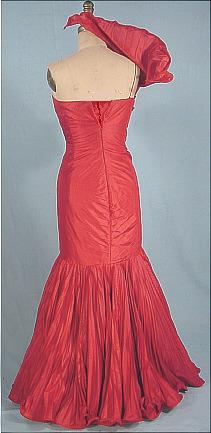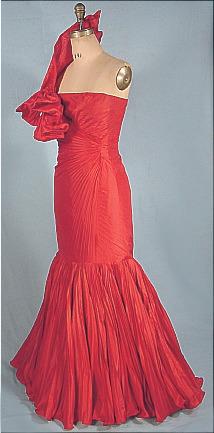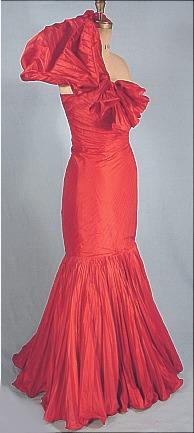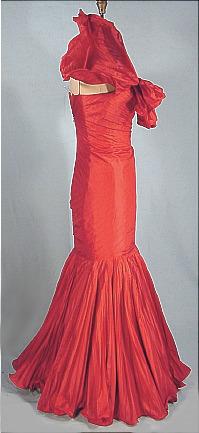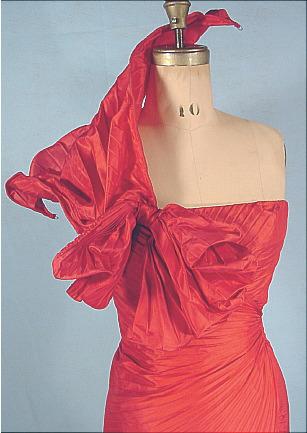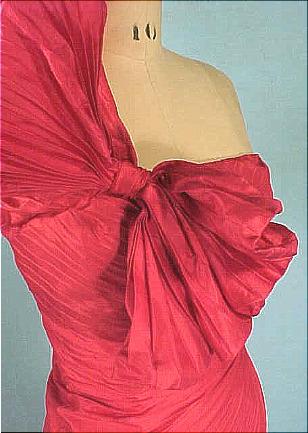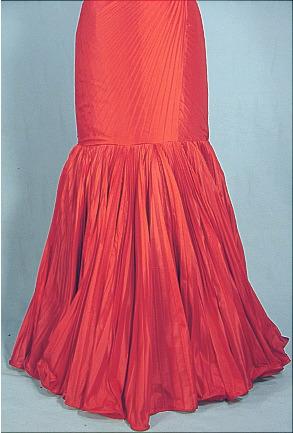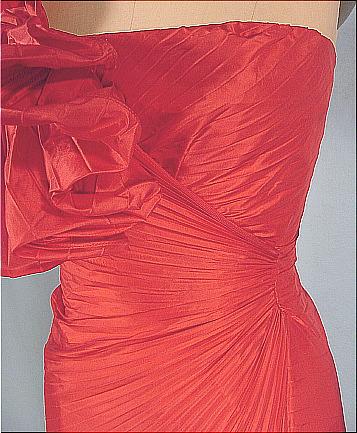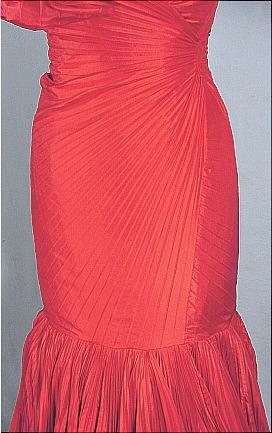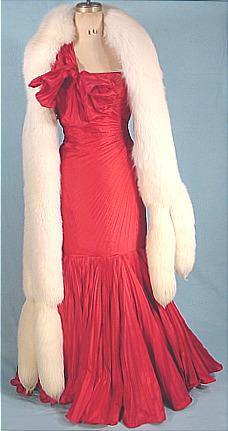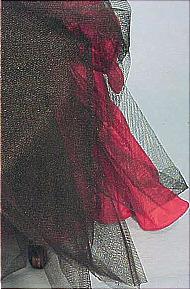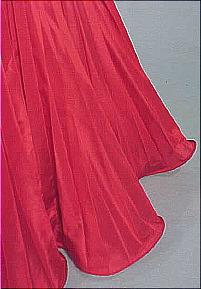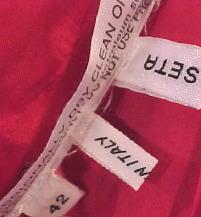 #4256 - c. 2000 RAFFAELLA CURIEL, Milan Lipstick Red Pleated Silk Cerise Taffeta Ballgown! The closest thing you can get to haute couture at the ready-to-wear level! "I create luxury", says Raffealla Curiel. Ms. Curiel, a 60-year old designer based in Milan, felt the pull of a legacy to fulfill. Her late mother, Gigliola Curiel, was the first Italian designer to be carried "exclusively" at Bergdorf Goodman in the 1950's - 1960's. 11 years ago, Ms. Curiel hit Manhattan and now has 200+ demi-couture clients, including many society dames. Her 33-year-old daughter, Gigi Curiel, is working with her mother in the biz, and is just starting to sell the fashions to top boutique shops. Her couture, can run to $45,000 per dress. Her demi-couture ready-to-wear day dresses range from $2,500 -$3,500 and to $8,000 for evening gowns, and her suits from $3,000 - $6,000! The materials are real haute couture fabrics. For demi-couture, customers are measured and then orders are sent to Milan where the hand-finished clothes are manufactured. Delivery of the clothes from the time of order is about four weeks!! The designs are reminiscent of clothes worn 20 - 50 years ago. This fabulous red gown is made from an extremely thin silk taffeta (a person in the "know" called it "cerise"), and is completely pleated both vertically and diagonally, fitting the body like a glove, with mermaid skirt bottom. Strapless styling with a huge, wired bow which will whip around the neck. Sexy, eye-catching, unique, and certainly could easily be mistaken for a Givenchy gown from the 1950's. Excellent condition except for a bit of wear at the edge of the wire bow.. hardly important. The skirt bottom has black netting under to give the right look. I feel fortunate to have found this gown for sale to my customers! Red is not washed out, but on some monitors might appear so.
SOLD - but on display in Museum Category for Research/Display
[Back]