Antique & Vintage Dress Gallery
www.antiquedress.com
8 IMAGES: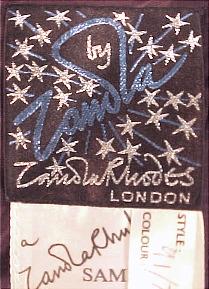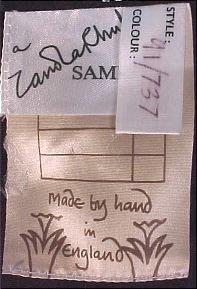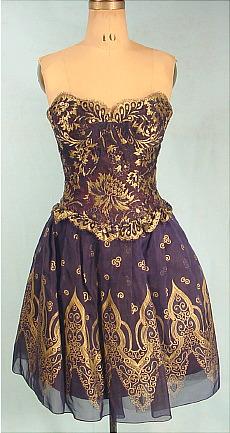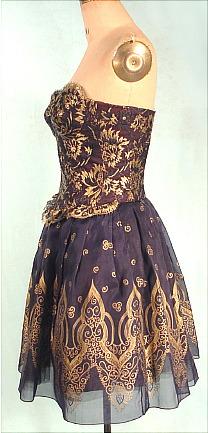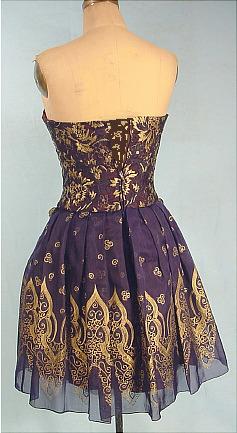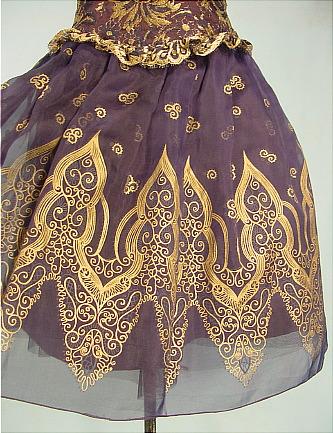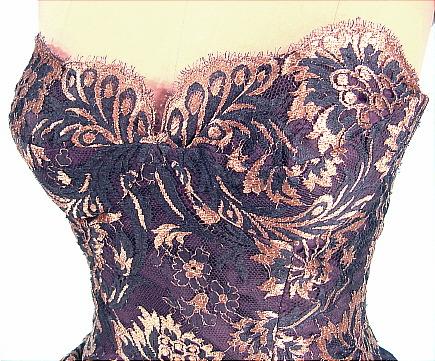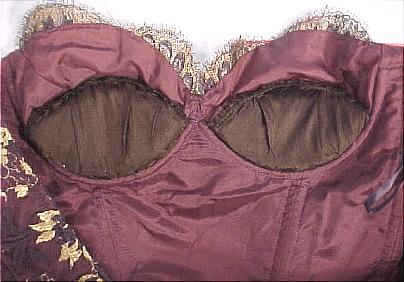 #4219 - c. 1987 ZANDRA RHODES SAMPLE Navy Blue and Gold Organdy Dress Party Dress! Here again... I am selling something I usually don't like! I'm not a Zandra Rhodes fan as most of her very collectable dresses are not as attractive as I would like! Not that I'm picky or anything!! :) But I have finally found a Zandra Rhodes dress that I love! Amazingly, it is a SAMPLE dress, so perhaps she never produced this design and this is a "one of a kind". If so... any Zandra Rhodes collector should snap this up, so if you love it to wear, better move quickly! As you may know, Ms. Rhodes is especially known for her screen printed and hand decorated textiles. This gorgeous skirt fabric is, I assume, a silk screened organdy. It matches the overlay gold lace used for the bodice. Exquisite! I presume this dress dates to 1987, the year she visited India, and she presented motives of Indian design. Measures: 33" bust, 25" waist, 20" long from waist to hem. Has some padding in the cup so best for an "A" cup.
SOLD - but on display in Museum Category for Research/Display
[Back]