Antique & Vintage Dress Gallery
www.antiquedress.com
10 IMAGES: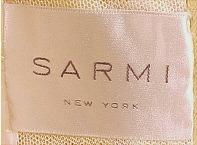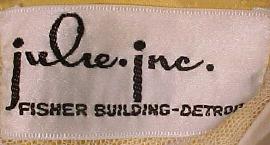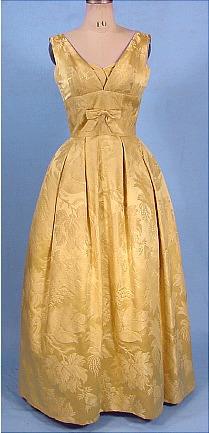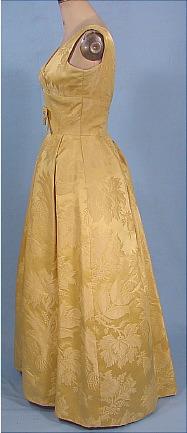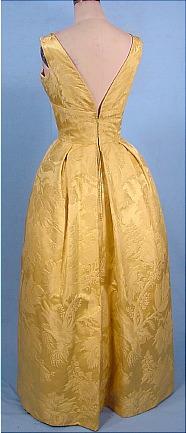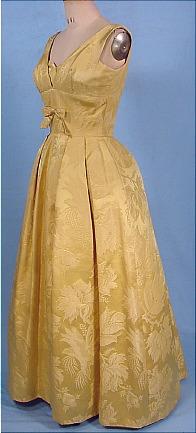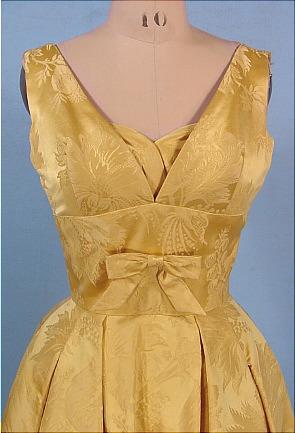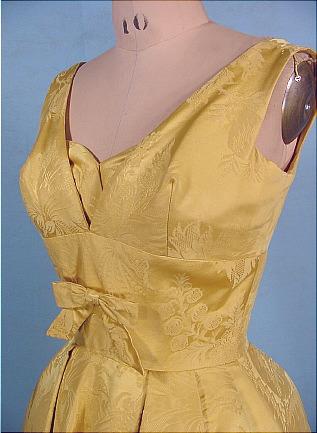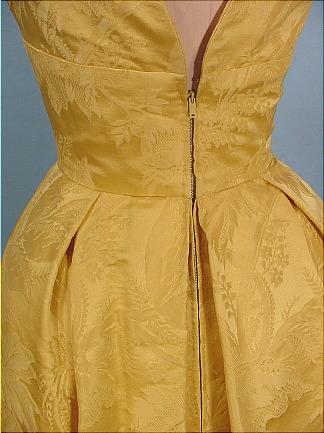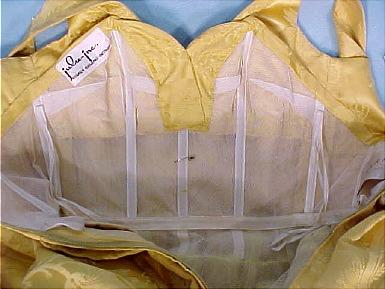 #4215 - c. 1959/1960 SARMI Yellow Brocade Ballgown! Coty Award Winner! Wanna play princess? This Sarmi gown is beautifully made with the finest silk brocade, so all you will need a canary yellow diamond tiara to complete the royal look. You should know Sarmi... he began his career working for Elizabeth Arden for 8 years. Pat Nixon wore a Sarmi for Elizabeth Arden gown for the Inaugural Ball in 1957. He opened his own high quality ready-to-wear company in New York in 1959, and in 1960, won a Coty Award. Sarmi's specialty was grand evening dresses. Prices were up in the thousands even back then!!! In 1972 he reorganized his business calling it Ferdinando Sarmi. From researching this gown's shape in my Vogue library, I have to date it to 1959/1960, so this may very well a gown from Sarmi's first collection! Measures: 34/35" bust, 25/26" waist, 40.5" long from waist to hem. Crinoline net under. Back metal zipper. The bow at front is pinned on, so you can decide if you want to keep it, or wear without (but I LOVE that bow!). Excellent condition. High underarms, so best to have thin arms for comfort. Exquisite look!
SOLD - but on display in Museum Category for Research/Study
[Back]