Antique & Vintage Dress Gallery
www.antiquedress.com
15 IMAGES: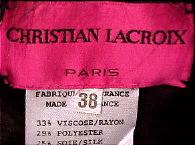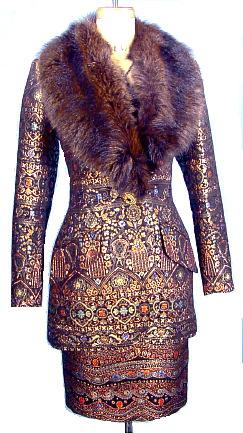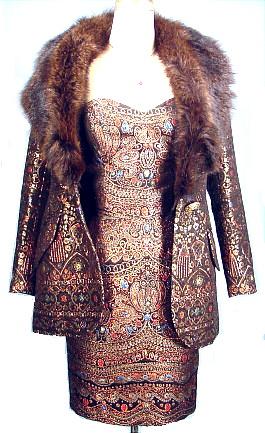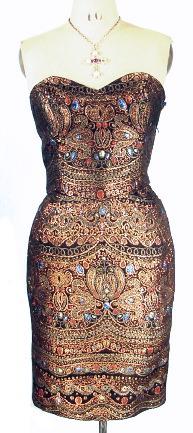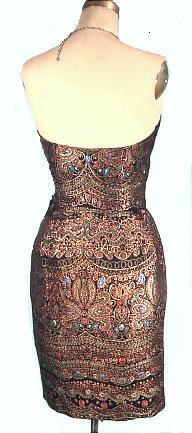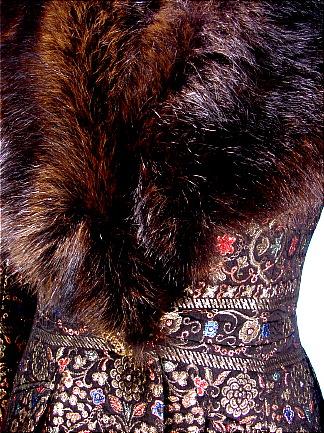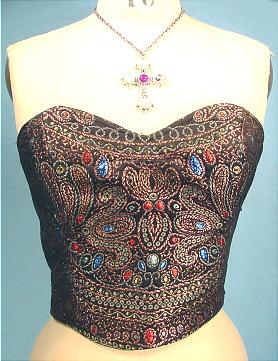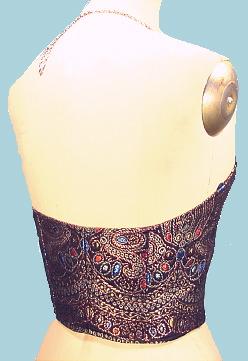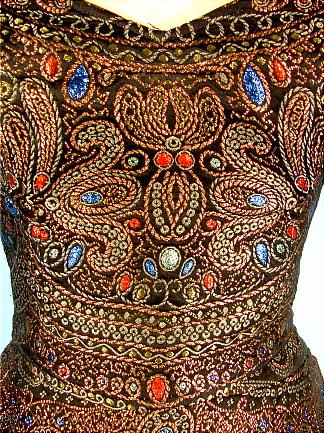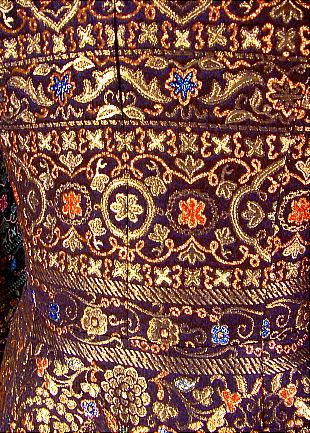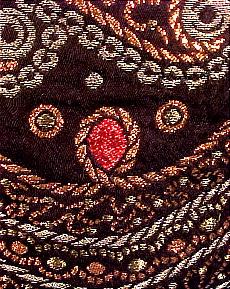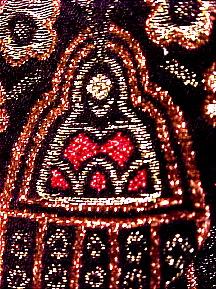 #4212 - c. 1990's CHRISTIAN LACROIX Incredible Black "Brocade Jeweled" 3-Piece Suit with Huge Fur Collar! I love the write ups on Lacroix, "Christian Lacroix is the man who brought Baroque into contemporary fashion. He has creatived a signature look that has rightly earned him the title of 'king of excess'. He has placed himself as one of the most innovative haute couture designers of our time. An opulence of period drama." My kind of designer!!! So what the heck am I thinking selling this???? Just sign me up for the funny farm... as this proves that I am as crazy as my husband keeps telling me I am! :) This suit was purchased in New York City, and can't you just see the socialite who wore this.. paying full retail price, and likely wearing just once. Ah, to have real money!! Straight skirt, matching bustier, and fitted long jacket with large pocket flaps, one large button closure, and then that great fluffy fur collar! The fur, I believe from the hand-written French note on the label is Marmot. Very much like Fox, but slightly more wiry. Great rich color to match the richness of the suit. The material is killer! A multicolor embroidered brocade that seriously looks like it's jewel encrusted on a black base (not brown as it may look in the photos!). Excellent condition, just a minor pull of the seam at mid-back. SOOOO much nicer in person!
SOLD - but on display in Museum Category for Research/Display
[Back]