Antique & Vintage Dress Gallery
www.antiquedress.com
11 IMAGES: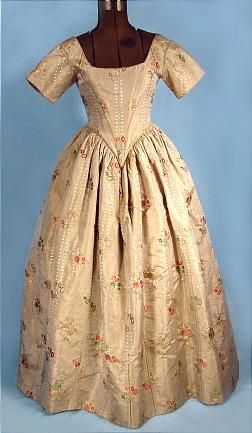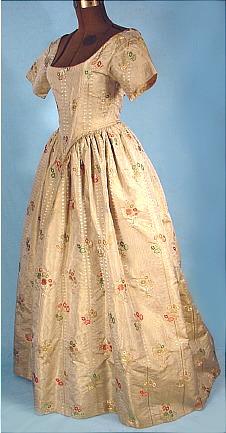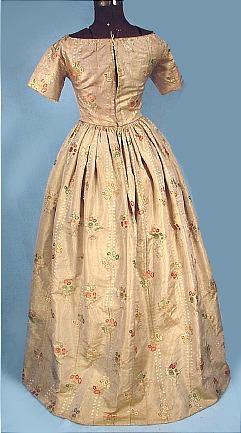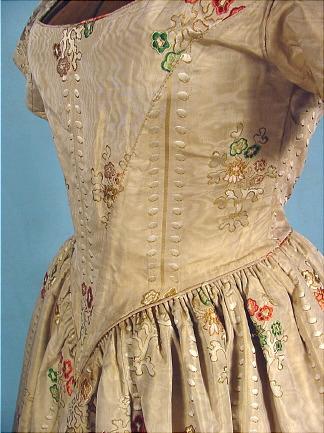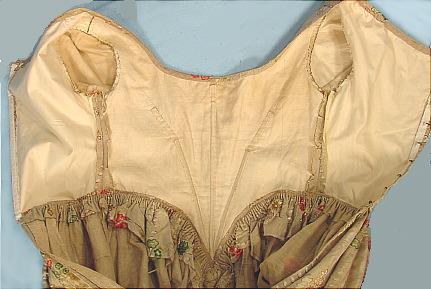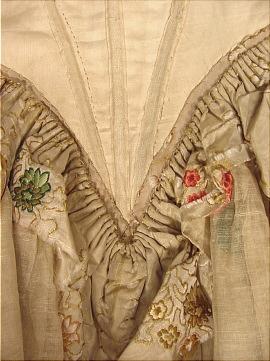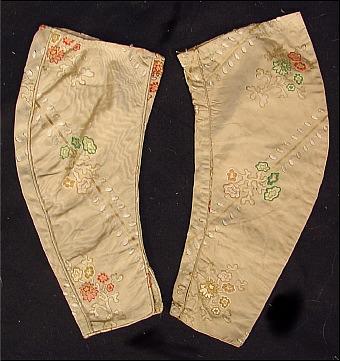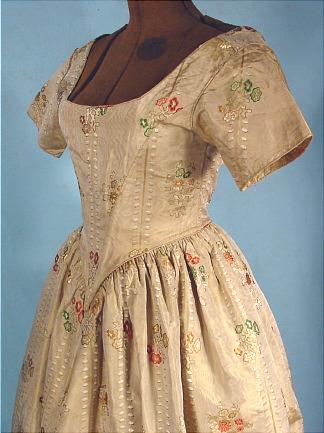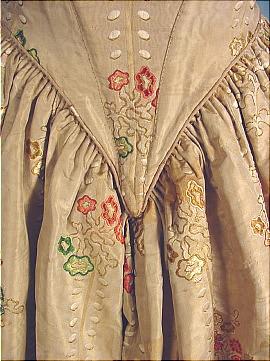 ITEM #4163
Please use this number to order
#4163 - c. 1840's Gorgeous Brocade Ballgown with Additional Original Sleeves! Multicolored floral brocade on moire champagne colored silk faille. One expert's opinion is that the fabric seems to be older than the one-piece dress, possibly 18th Century! Gown is fully lined. Comes with additional original matching sleeves worn for day wear! Looks like it was barely worn! Other than a few light age stains here and there, there is only one spot worth mentioning just below bodice center point, otherwise it's in Excellent condition! Best you will find from this era! One side of the back seems ever so slightly varied color from the other side of the back... it's an extremely picky thing to point out to you... but hey... it's my job! Measures: 32" bust, 25/26" waist, 42" long from waist to hem.