Antique & Vintage Dress Gallery
www.antiquedress.com
14 IMAGES: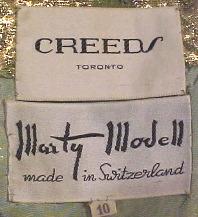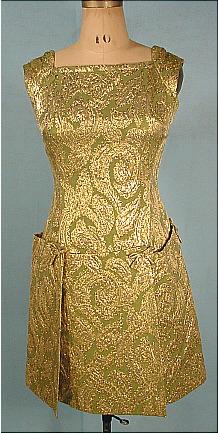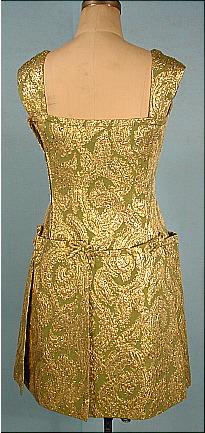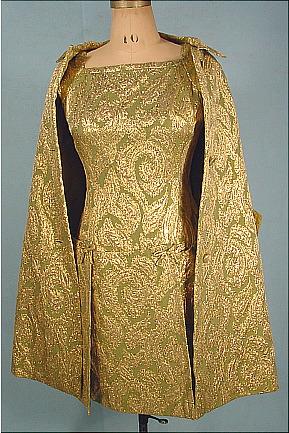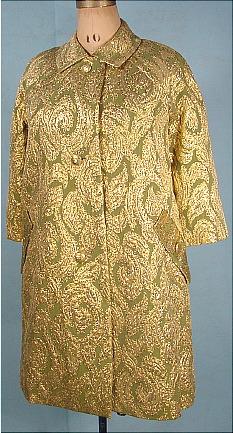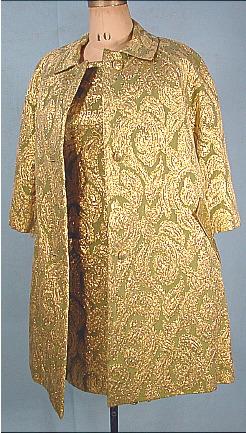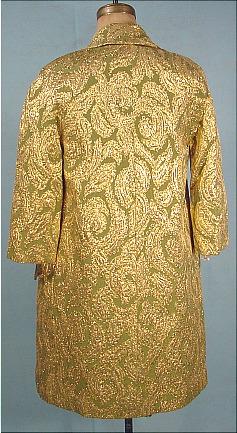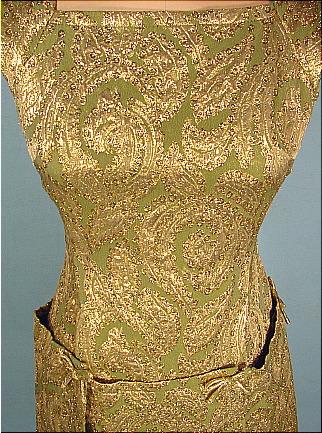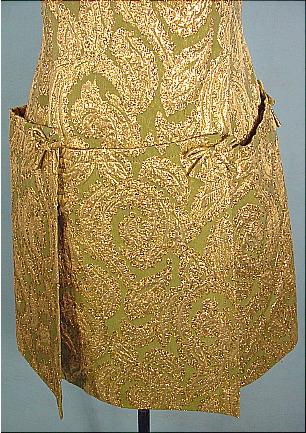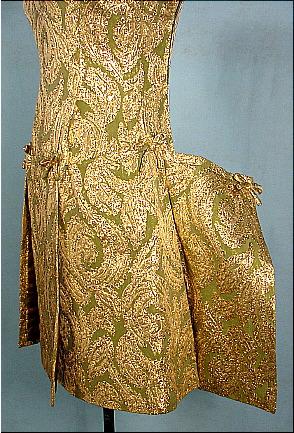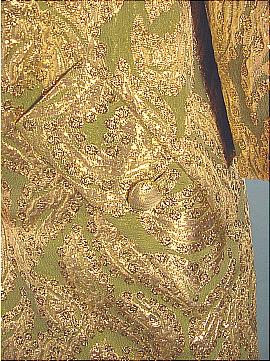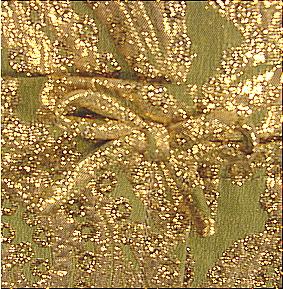 #4144 - c. 1960's MARTY MODELL, Switzerland / Creeds , Toronto Green and Gold Metallic Brocade Dress and Matching Coat! Wow. I'm sure Jackie Kennedy would have ordered this dress with matching coat up if only she had seen it! And Emma Peel would adore the dress alone! It's fabulous! The dress is a killer with a fitted bodice down to hipline and then a totally unique panel skirt with tiny little bows. Hard to even explain, so take a look at the photos. There are wide panels that overlap each other to make up the skirt.. and the last one wraps around to close. The material is wonderful. A green and gold metallic brocade that looks like an open weave silk with metallic embroidery up close. Lined in satin. Side metal zipper. Slightly scratchy dress to wear, so if you are sensitive... you will need slip under. Has 3/4 sleeves, and a slightly tight back. The dress is absolutely Adorable on!!!!
SOLD - but on display in Museum Category for Research/Display
[Back]