Antique & Vintage Dress Gallery
www.antiquedress.com
10 IMAGES: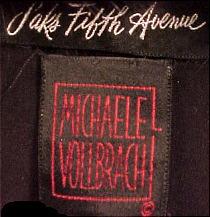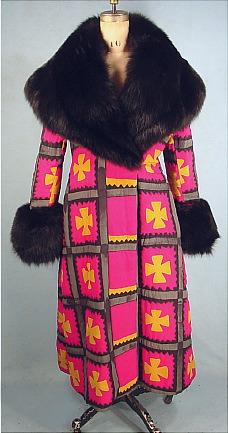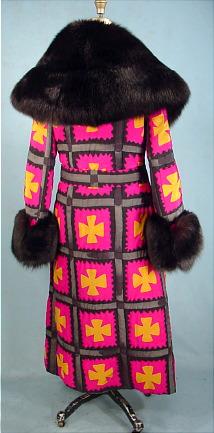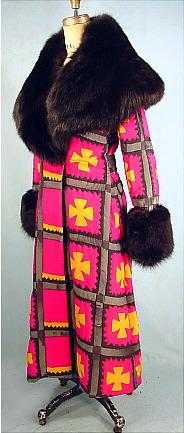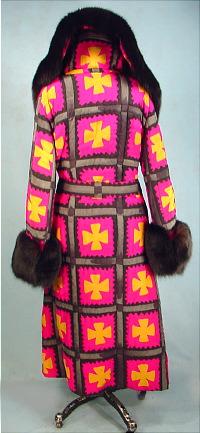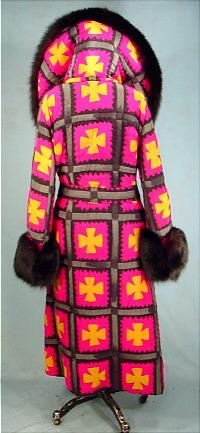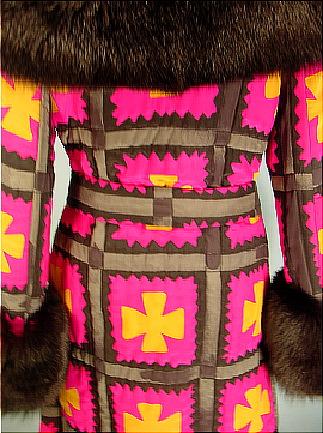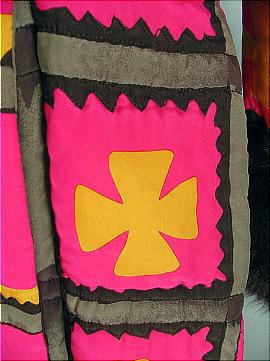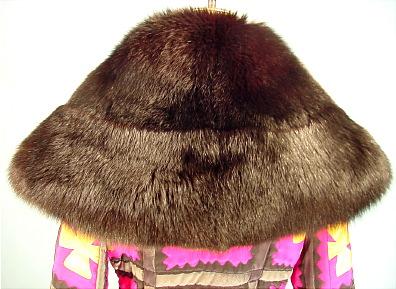 #4013 - c. 1970's RARE MICHAELE VOLLBRACH from Saks Fifth Avenue Former Coty Fashion Design Winner Fabulous Silk and Huge Fox Trim Coat! An absolute work of art, and no surprise that Michaele Vollbrach went from fashion designer to artist! Couture quilted silk coat in magenta and bright yellow with modeled taupe and black accent print. Gigantic black fox collar and wide fox cuffs complete the show-stopping / entrance making coat! Wrap style snaps shut and has a half self belt in the back. In Excellent, near MINT condition. Still has the Neiman Marcus cleaning tag. Fully lined in black silk. The last fabulous Michaele Vollbrach garment I saw... a quilted kimono jacket....with no fur, sold for $2900+ at Doyle's Auction house.
SOLD - but on display in Museum category for Research/Study
[Back]