Antique & Vintage Dress Gallery
www.antiquedress.com
9 IMAGES: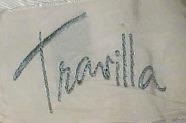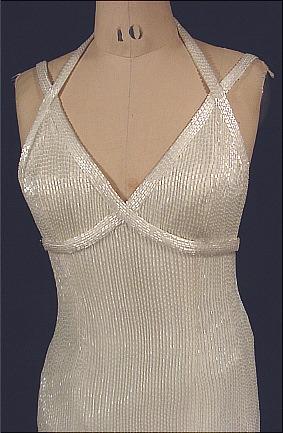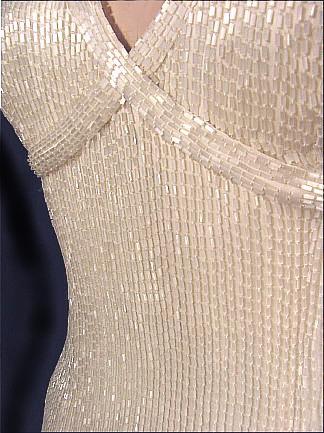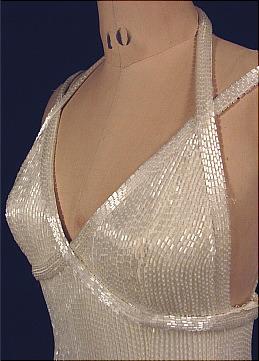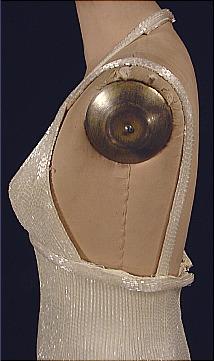 #4007 - c. 1990(?) TRAVILLA Top-of-the-Line Off-white Fully Beaded Gown! You must already know that Travilla was Marilyn Monroe's favorite designer (designer of her famous white pleated halter dress). I can't tell you how amazing this gown is on! It's a very heavy, all bugle beaded gown on white silk base that will be as fabulous as a wedding gown, as it will be for your next gala affair, or even for your next 1930's costume party for that Harlow look! If you don't mind a bit of "flowing" out the sides, you can have a "c" cup.. but otherwise, you might want to stay with an "a/b" cup! Back zipper and hook on strap behind neck. Near Mint condition! Measures: 34" bust (small cup size), 28" under bust, up to 39" hips, 57" long from shoulder to hem (2" additional hem). Opulent Hollywood Glamour at its best!
SOLD - but on display in Museum Category for Research/Display
[Back]