Antique & Vintage Dress Gallery
www.antiquedress.com
10 IMAGES: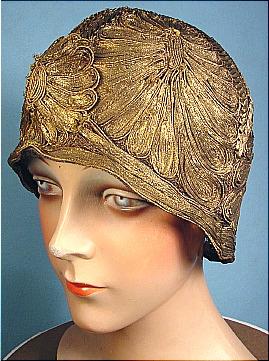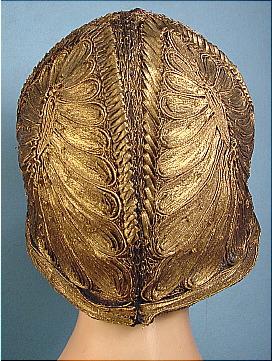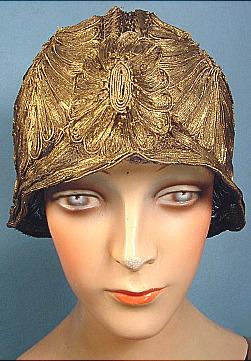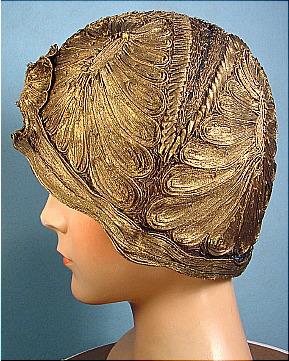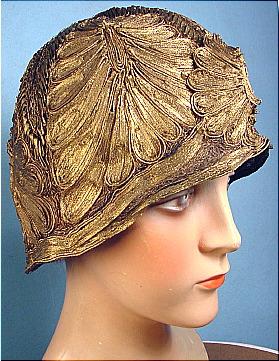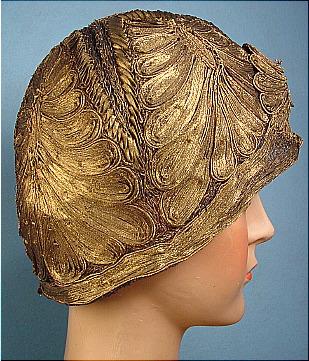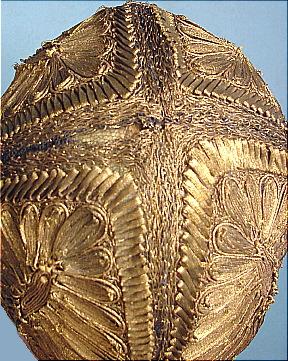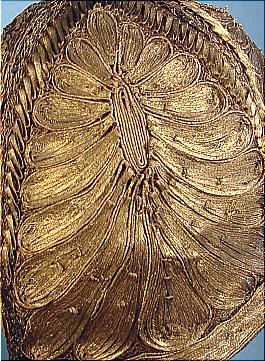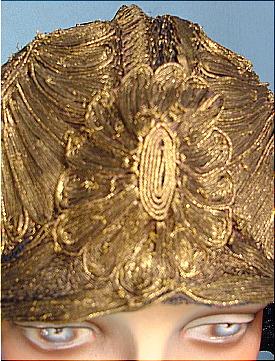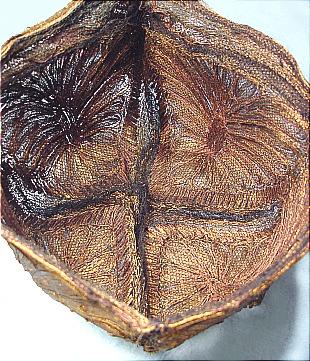 #3903 - c. 1920's Gold Bullion, Bronzed Color Cloche Attributed to Ownership by the Famous Silent Screen Star, Theda Bara! This amazing cloche comes to this website on consignment from a young woman whose Great Uncle was a famous dancer back in the 1920's (I wonder if he knew my Grandfather.... Sammy Lee... who was a 1920s vaudeville performer!). Anyway, enough about my family! Seems that this cloche was given to the Great Uncle by Theda Bara. Unfortunately, the family is still looking for any relevant photos to support this claim. So I have nothing but a personal oral family history at the moment. But it's a remarkable piece on it's own! True gold bullion (I've been told many times that there is real gold in the old bullion threads) ribbon design on net cloche. Evokes the Egyptian design so popular in the 20s with the discovery of King Tut's tomb. Worthy of any silent screen star! Excellent condition with just a slight opening at the seamline... easily fixed if desired. Will just fit on a normal 22" sized head... slightly small. Museum quality!
SOLD - but on display in Museum Category for Research/Display
[Back]