Antique & Vintage Dress Gallery
www.antiquedress.com
16 IMAGES: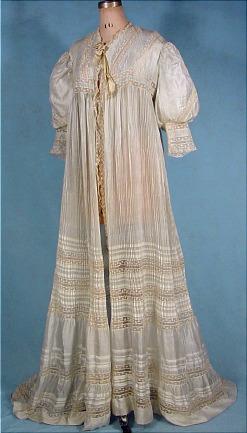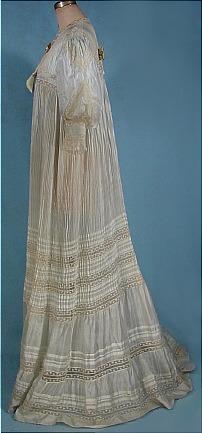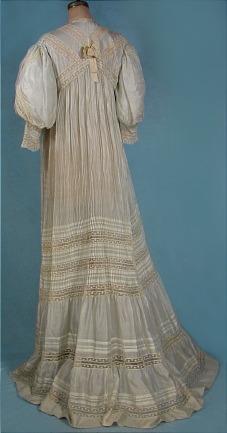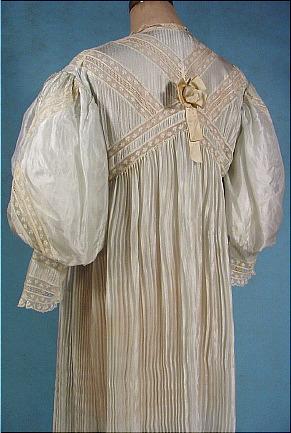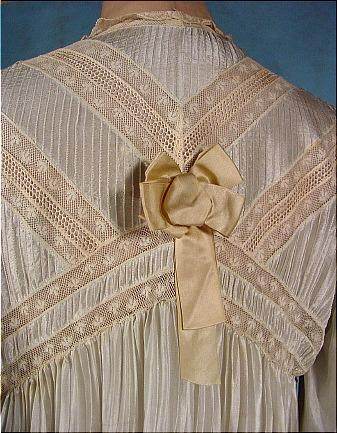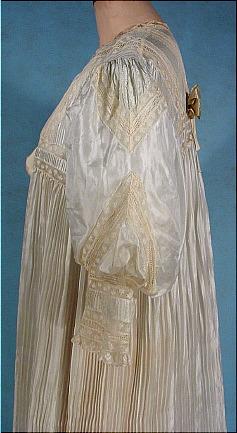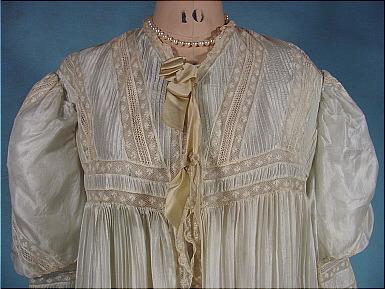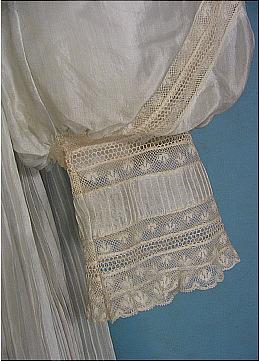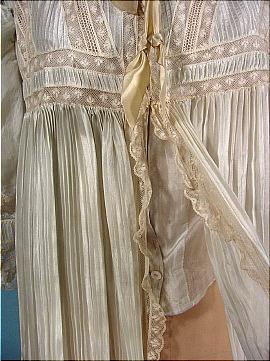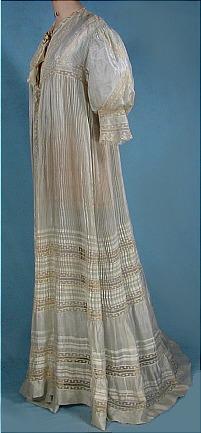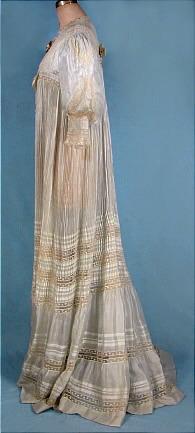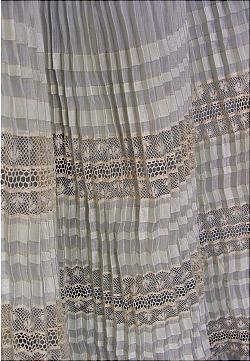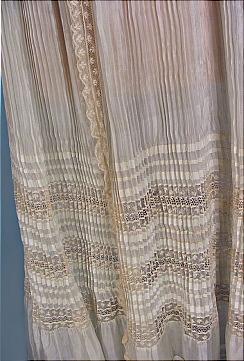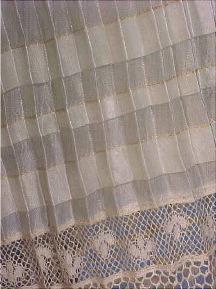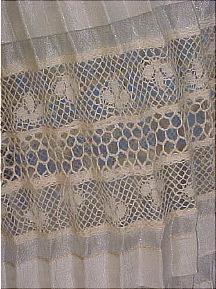 #3895 - c. 1900's Blush Blue Silk Minipleated Slightly Trained Dressing Gown! I tried a few times to get the color of this gown to show up in the photos, but it's just too blushing. You will just have to trust me that it's it's a fabulous barely blushing light blue silk! Awesome! Just imagine the yourself in this dressing gown (or combing gown) at your Victorian dressing table brushing your long locks 100 times prior to retiring for the evening. Your husband (a Vanderbilt, no doubt) sitting in the corner watching your every move, entranced by your beauty. Ah, what ever happened to those days! Now you have to drag him away from the 14th football game of the weekend with the promise of a new Porsche to give you the time of day. Ah, the heck with him.... live your fantasy with this gown. The tiniest, fortuny-like minipleated silk with inserts of lace and printed stripes. Full sleeves. Sweet silk satin bow at high back matches the tie bows at front. Under bodice of silk closes with tiny buttons. Excellent condition! Rare for a silk gown!
SOLD - but on display in Museum Category for Research/Display
[Back]