Antique & Vintage Dress Gallery
www.antiquedress.com
10 IMAGES: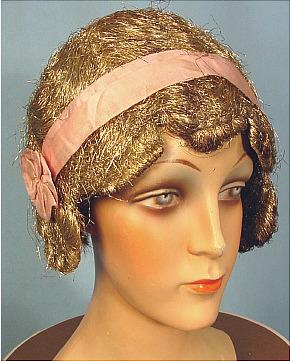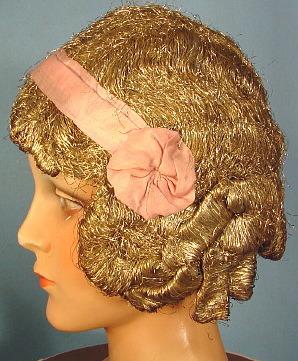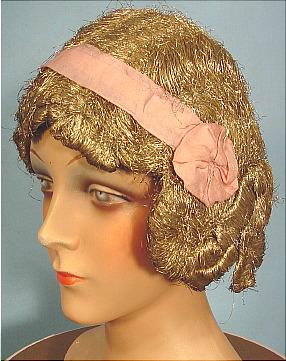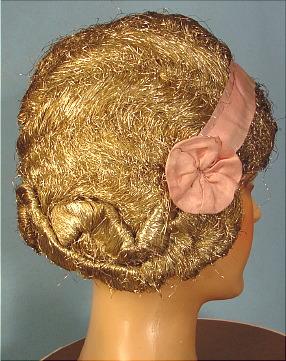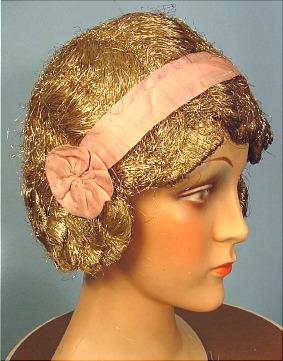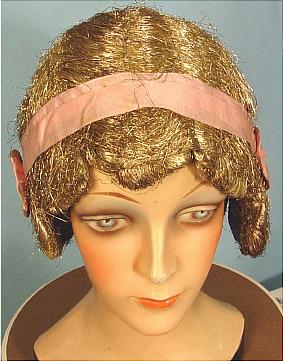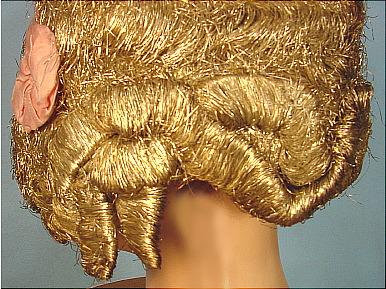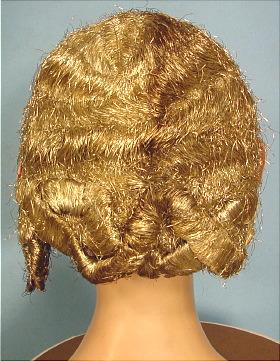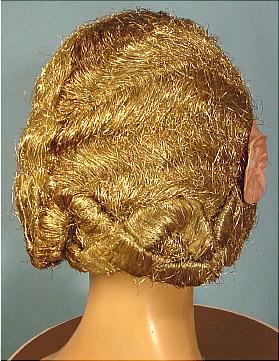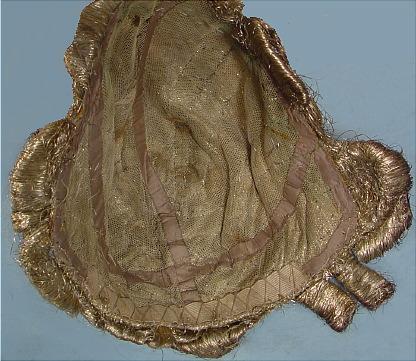 #3871 - RARE c. 1920's Gold Bullion "Hair" Cloche! I'm not sure I really want to sell this! So you may have to talk me into it! I purchased it in London and in my 35+ years collecting, I have never seen another one like it. Absolutely amazing!! It's a cloche woven with gold bullion floss in the shape of a classic 1920's hairdo... complete with the wavy hairs all over, and the pinned up "longer" hair at the back. Even has some sweet hanging curls on the left back side (see photos). The pink silk ribbon is attached to the cloche as you see it... it's part of the hat. I suppose this is the ultimate hat for a "bad hair day"!!! Excellent condition with the only thing to mention a tarnishing of a line down the middle of the cloche where it was likely stored flat / folded. There are gold floss "hairs" as you see all over which really give the look of true hair... not sleek... a bit tousled. Will easily fit a 22" head, and possibly a 23" head! Nearly impossible to measure, but it's large on my normal 22" head. Absolutely a Museum quality piece!
SOLD - but on display in Museum Category for Research/Display
[Back]