Antique & Vintage Dress Gallery
www.antiquedress.com
11 IMAGES: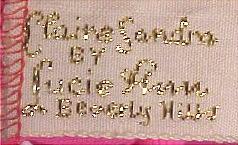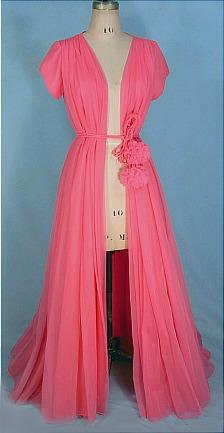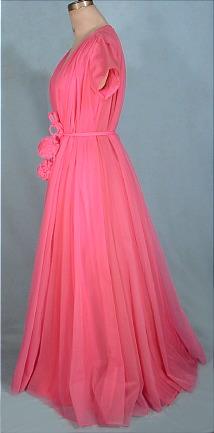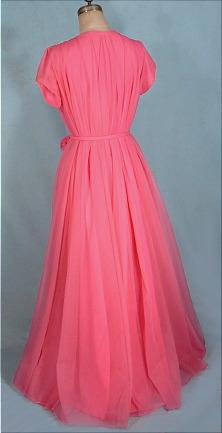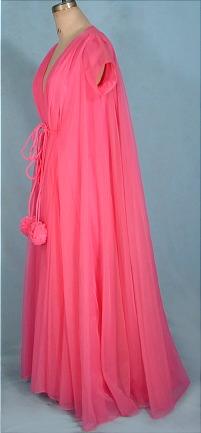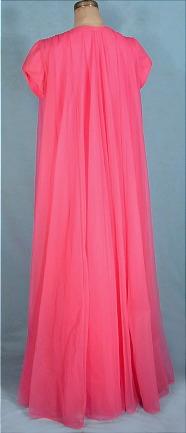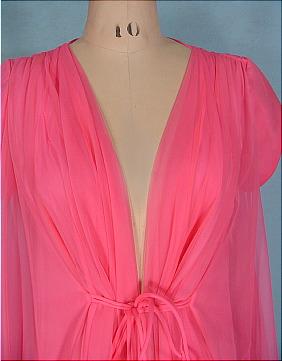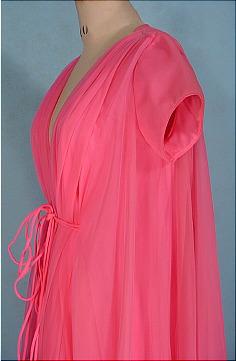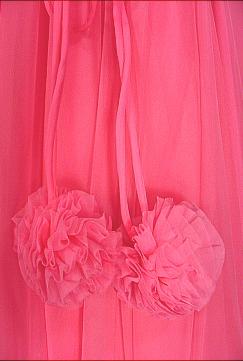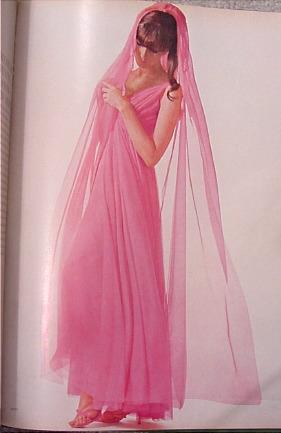 #3863 - c. 1960's Claire Sandra by Lucie Ann, Beverly Hills Hot Pink Nylon Chiffon Peignoir! There's Fredricks of Hollywood, and then there is Lucie Ann of Beverly Hills. One is trash, the other is class. I'm sure you can guess which is which! The rich women of Beverly Hills wanted lingerie that was as glamorous as those seen in the movies... so enter Lucie Ann. So now... think back to Doris Day and all the movies of the early 1960's to fully appreciate the beauty of this massive hot pink nylon peignoir! Yards and yards of envelope your body and it's only the thin attached rope ties which end in large pom-poms that create the shape. Wear open at back, or tie all the way around the waist to show off the body. Wear over a nightgown... or over nothing. Excellent condition. If you check the pages of Vogue of March 1964 you will find a hot pink chiffon evening gown designed by Sophie of Saks that looks almost exactly like this (check out the photo!).
SOLD - but on display in Museum Category for Research/Display
[Back]