Antique & Vintage Dress Gallery
www.antiquedress.com
17 IMAGES: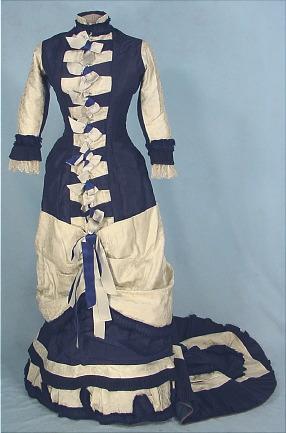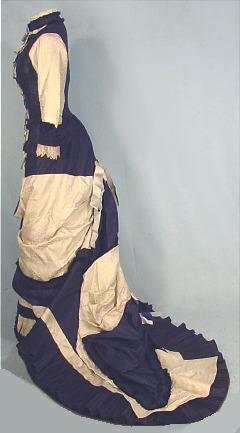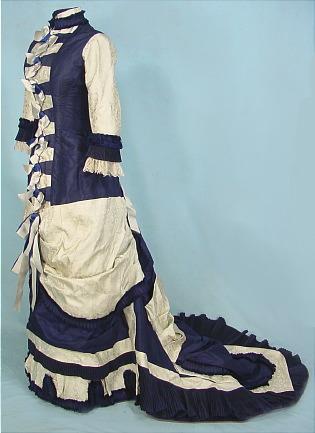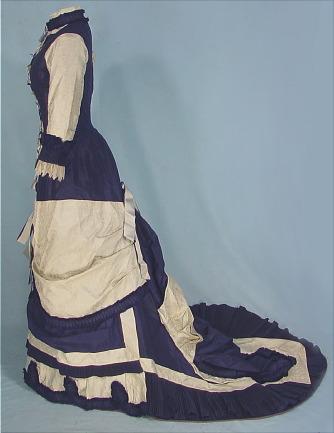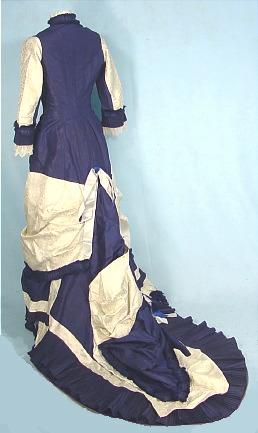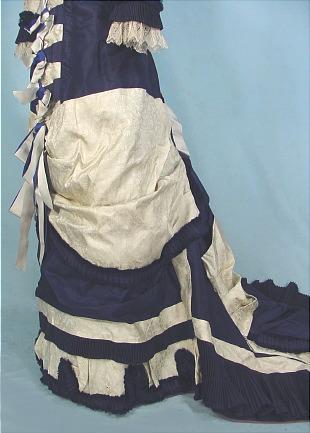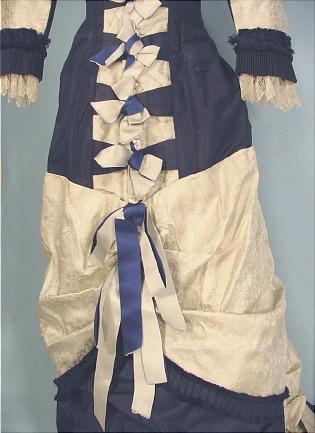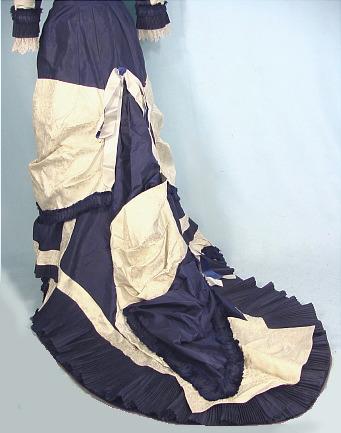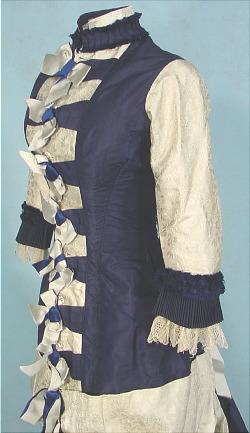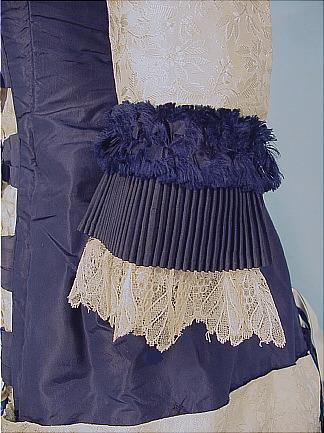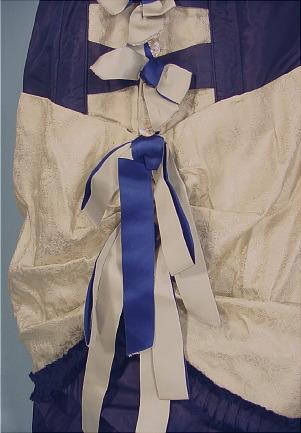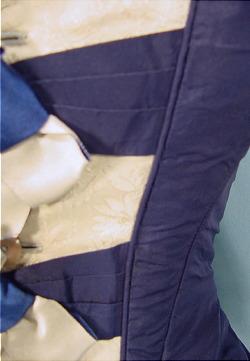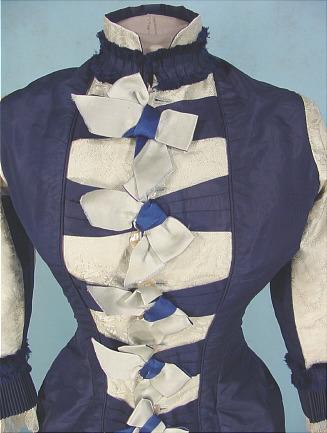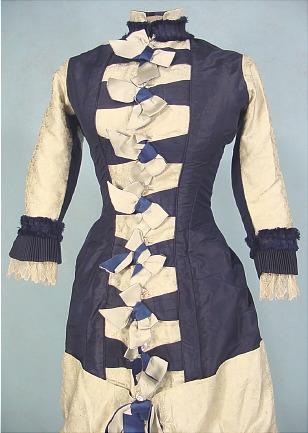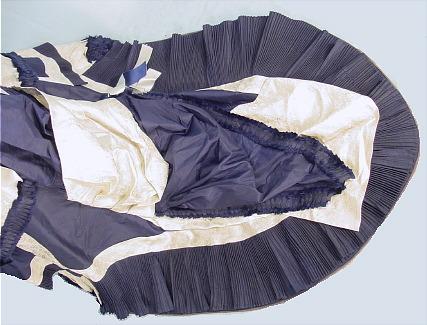 #3852 - c. 1879 Rare Trained Wedding Gown of Royal Blue Taffetas and Extremely Pale Blue Brocade Loaded with Ribbon Trimmings with Provenance! Worn by Hattie Pagin on June 5th 1879 at 8:00 PM at the home of her parents, Mr. and Mrs. Joel Pagin for her wedding to Mr. Hugh G. Ray. Yes, it's a wedding gown. Strictly white wasn't worn until until about the turn of the century (that's the 1900 century, though my mother's wartime dress in 1946 was royal blue, so...). Anyway, I'm sure the wedding books will explain why the switch to "gotta be" white, but back in the Victorian era, wedding gowns were just about any color, from brilliant blues to browns! So it's hard to know for sure what gowns from that era were wedding gowns, unless you have some provenance... and here we do! This gorgeous one-piece gown comes with the original wedding invitation, the shipping label and the new bride's calling card!! Excellent condition except for some extreme minor spots and the fact that the top button is missing. Nearly Mint condition. Polished cotton under. Ribbons everywhere. Lace trim at cuffs. The highlight of your collection. Measures: 32" bust (but too small to wear as back measures only 11" between armseams, 22" waist, 36" long from waist to hem in front, 60" long from waist to hem in back.
SOLD - but on display in Museum Category for Research/Display
[Back]