Antique & Vintage Dress Gallery
www.antiquedress.com
16 IMAGES: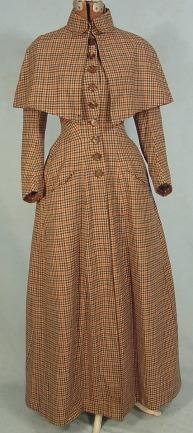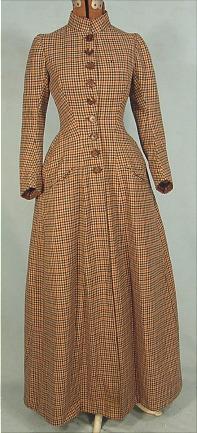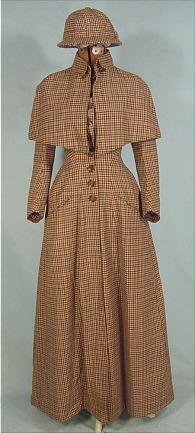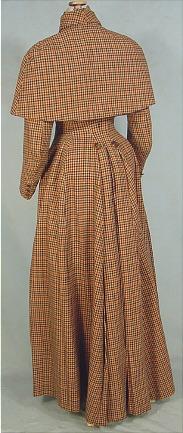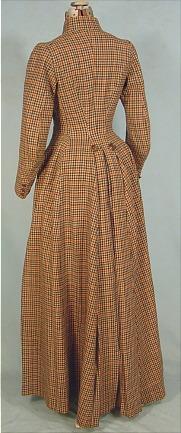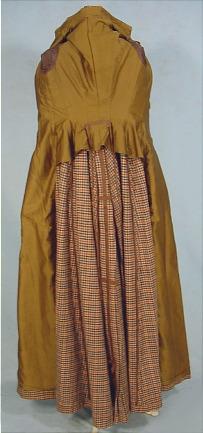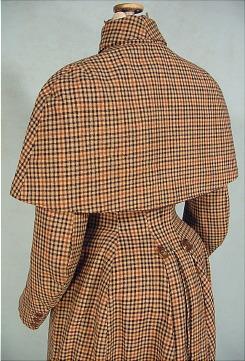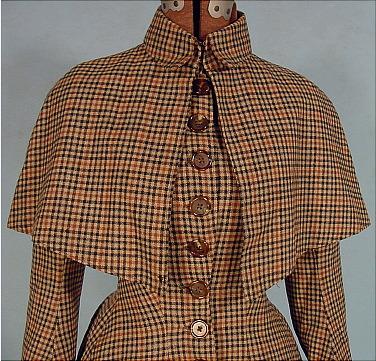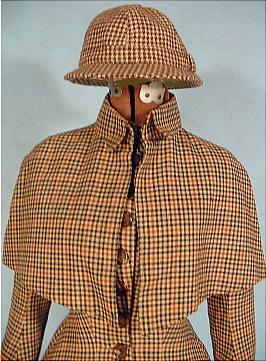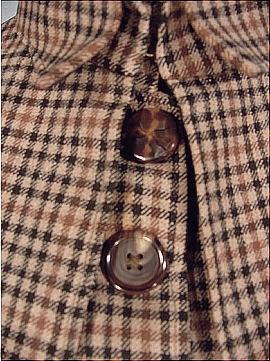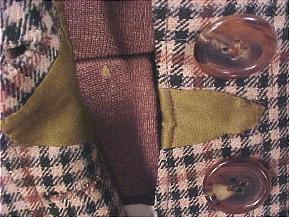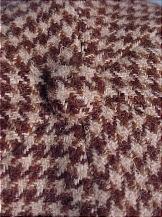 #3809 - c. 1888 Plaid Wool Coat with Detachable Postillion Cape! Are you a Sherlock Holmes fan? Well, if you were his wife, this is the coat you would have worn! I just love it! Perfectly tailored and hard to find wool "Sherlock Holmes" coat with separate original matching lined capelet of hunter green, copper and tan mini-checks creating a lovely plaid. Slight bustle back shape. Two pockets at hips. Measures: 30" bust, 24" waist, 54" long from shoulder to hem. Very good condition... not perfect with minor moth holes, some which have good repairs, and one button (at top) different from the others, yet similar. I just HAD to do it... I added the much more modern wool checked hat (from the Cambrian Factory, made in Wales) which you can see in some of the photos. It will come with the coat for fun! This coat is certainly a serious, great, historic, Victorian collectable coat, but you also will have your Halloween costume all set to go!

SOLD - but on display in Museum Category for Research/Display
[Back]