Antique & Vintage Dress Gallery
www.antiquedress.com
7 IMAGES: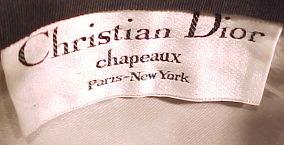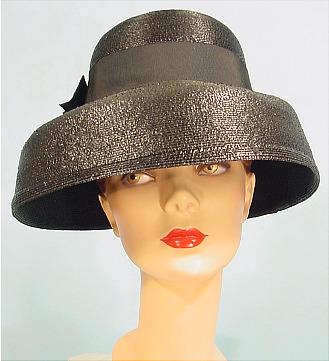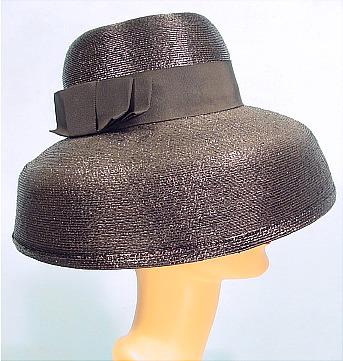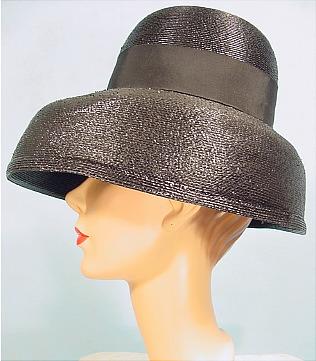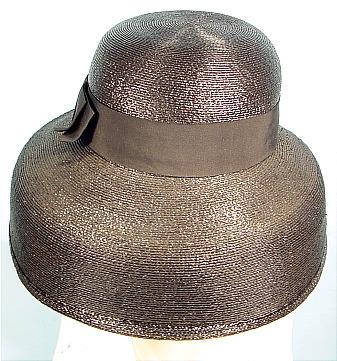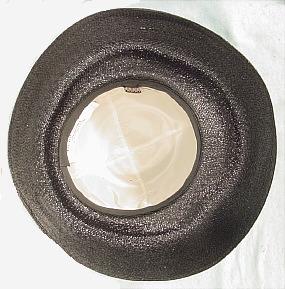 #3634 - late 1950's/early 1960's CHRISTIAN DIOR Chapeaux, Paris, NY Black Straw "Audrey" Lampshade Hat! Very collectable and wearable ... I look high and low for true "Audrey" type hats to evoke the right image. They are hard to find! So I'm more than happy to keep this for myself! So Audrey Hepburn in "Breakfast at Tiffanys" and "Funny Face". High class hat by Christian Dior, Paris, New York. One of the most fascinating things about this hat is that it's not really symmetrical.. it's slightly offset! Wide black ribbon at high crown. According to Susan Langley in her book, "Christian Dior introduced the large-crowned sou'wester around 1957, it was another style large enough to accommodate the new higher hairdos. It continued to be worn during much of the 1960's." Excellent condition.
SOLD - but on display in Museum Category for Research/Display
[Back]