Antique & Vintage Dress Gallery
www.antiquedress.com
8 IMAGES: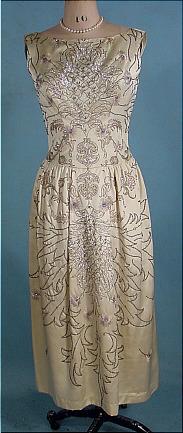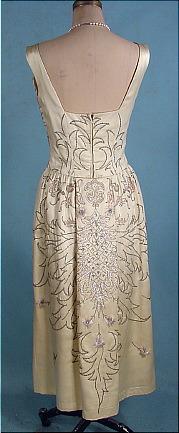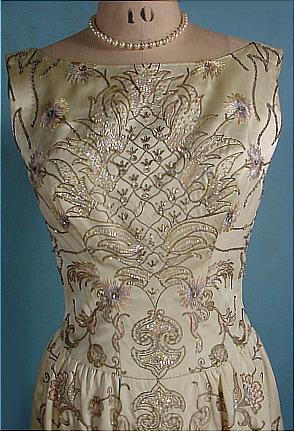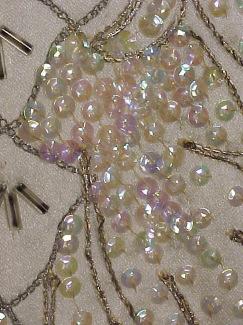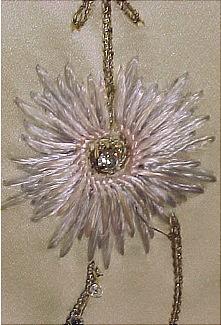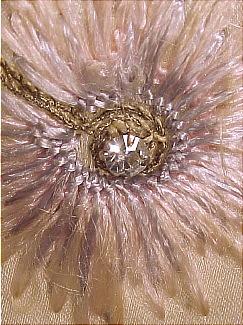 #3633 - c. 1960's SARMI Silk Satin Beaded and Embroidered Dress! 1960 Coty Award Winner! Ever wear a dress designed by a Count? Ferdinando Sarmi, also known by his title Count Sarmi. After working at Elizabeth Arden for eight years, he opened his high quality ready to wear company in New York in 1959 and won the prestigious Coty Award the next year. Pat Nixon wore a Sarmi for Arden gown to the Inaugural Ball in 1957. His specialty was grand and opulent evening dresses... with prices that climbed into the Thousands of Dollars! This dress has a Sarmi label and was sold at I. Magnin, Beverly Hills. Totally elegant gown beaded and lavishly embroidered on heavy ivory silk satin. Excellent condition. Would make a lovely second wedding gown as well as suitable for any fancy occasion. I'd love to see it worn with long gloves, as it would have been in the 60's.
SOLD - but on display in Museum Category for Research/Display
[Back]