Antique & Vintage Dress Gallery
www.antiquedress.com
9 IMAGES: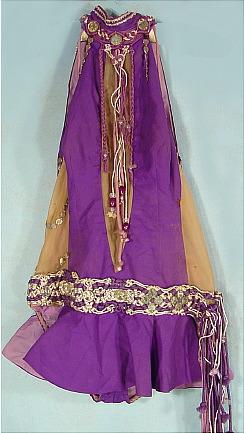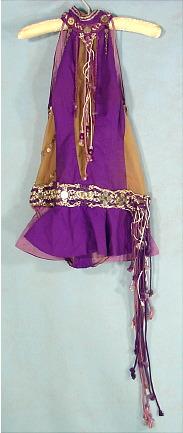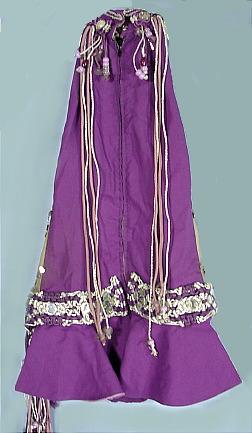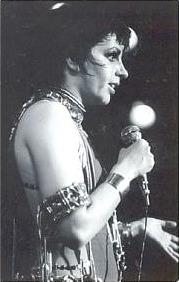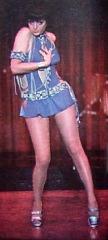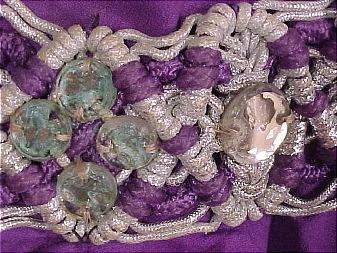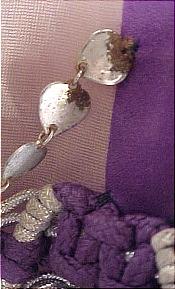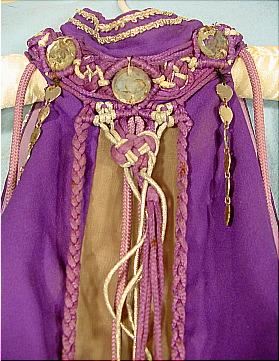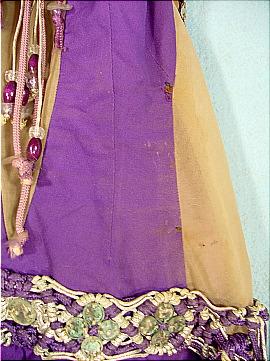 #3618 - c. 1972 Original LIZA MINNELLI's Purple Jersey Costume with Macrame Braiding and Decorations! Comes with the original LIFE magazine from February 4, 1972 with the photo of Liza wearing this costume from her nightclub act as part of the magazine spread as you see above. Purple micromini one-piece bodysuit with nude open-look sides and front. Macrame hip hugging "belt" is attached as well as all the decorative trim. No arm band is included. Condition of this item is only good, as the back zipper is rusted shut, there are stains on the nude mesh, and many of the the mirror/glass decorative circles are tarnished. The color difference is just a lighting issue... this IS the costume you see in the photos. Still a rare early costume - historic memorabilia - from the show business legend.
SOLD - but on display in Museum Category for Research/Study
[Back]