Antique & Vintage Dress Gallery
www.antiquedress.com
7 IMAGES: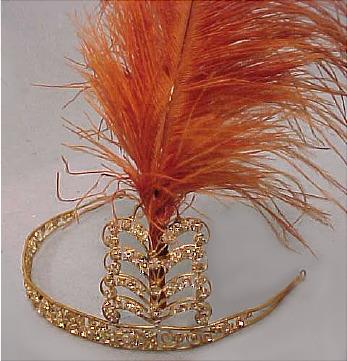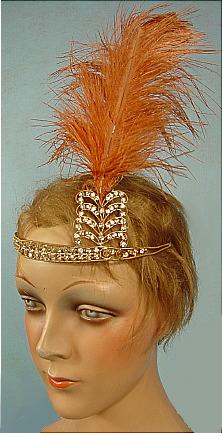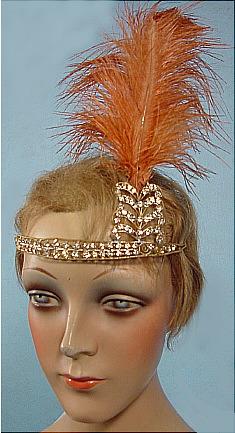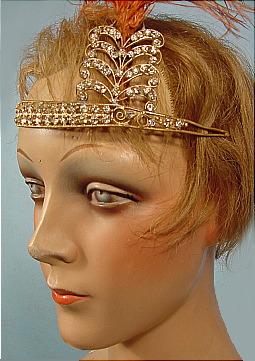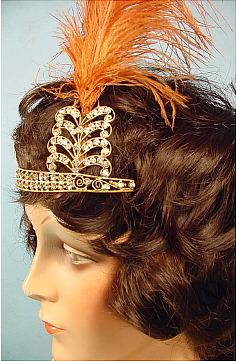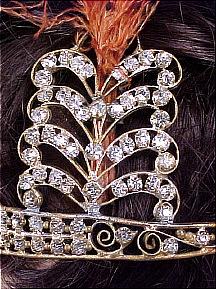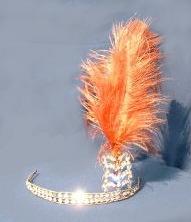 #3519 - c. 1920's Flapper Headpiece of Goldtone Metal and Rhinestones with Amazing Feather Holder! I love these. I have a few tiaras and headpieces in my own collection as well. Always made from a base metal, some are silvertone, but many are goldtone metal, as is this. The rhinestones are all prong set and all but two are still bright white and shiny. The headpiece has a bit of bending over the years, and looks to have been re-soldered behind the feather, but still great for these hard-to-find pieces. Comes with the melon colored feather. The headpieces were attached under the hair at the back with either elastic or ribbon... but nothing remains. Just think how lovely if you have more hair than poor Brigetta!
SOLD - but on display in Museum Category for Research/Display
[Back]