Antique & Vintage Dress Gallery
www.antiquedress.com
9 IMAGES: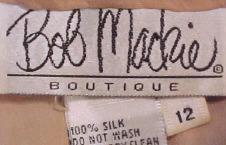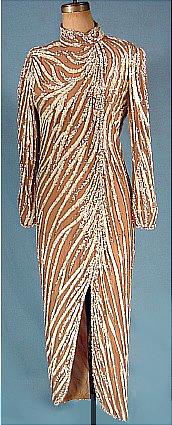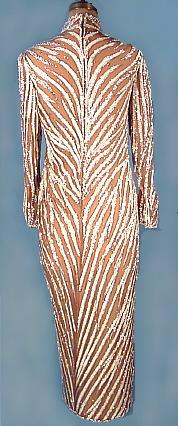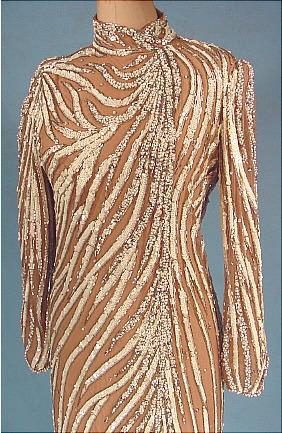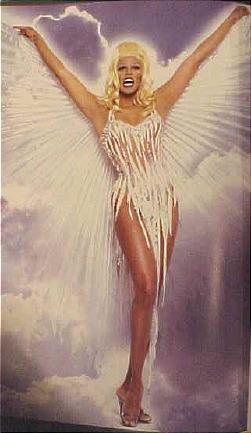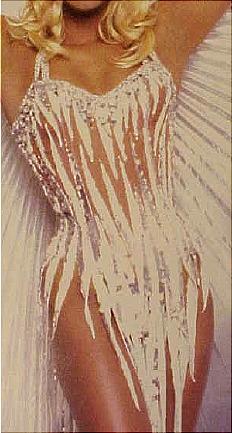 BOB MACKIE Costume for RuPAUL in "Unmistakably Mackie" Book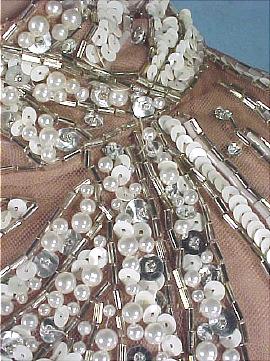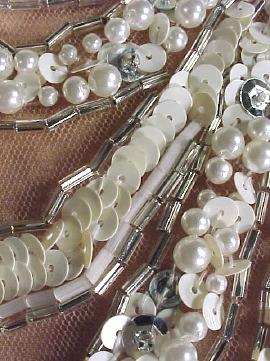 #3482 - c. 1980's BOB MACKIE Nude and Silver Beaded and Pearl Gown! As you know from my website, early Bob Mackie gowns and dresses originally sold for well over $5,000.... up to $15,000.(!).. and this was 20+ years ago!! With inflation...well, I can't count that high! Only these very early net Mackie dresses (and costumes) were priced at this level. There were many Mackie mass-produced dresses that were produced later, and often people don't know the difference. Always seek out the fully beaded dresses and gowns on nude netting - these were lined in nude material to be worn out in public, but if the linings were removed, they were the same nearly see-through dresses that were worn by Cher, Diana Ross and others! This gown is very similar to the design of the costume worn by RuPaul in Mackie's book "Unmistakable Mackie". Measures: 36" bust, up to 32" waist, up to 40" hips, 54" long from shoulder to hem (that's best for 5'2" or shorter if you want it to the ground. Certainly this gown can be worn shorter to calf or ankle length. Zip cuffs. Excellent condition!
SOLD - but on display in Museum Category for Research/Display
[Back]