Antique & Vintage Dress Gallery
www.antiquedress.com
14 IMAGES: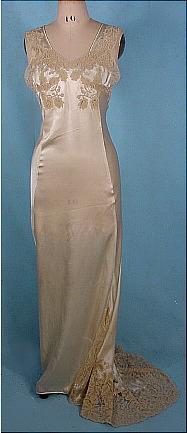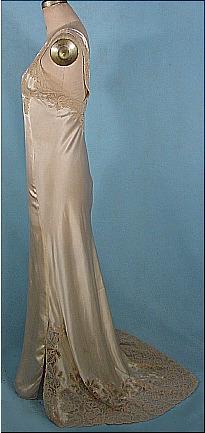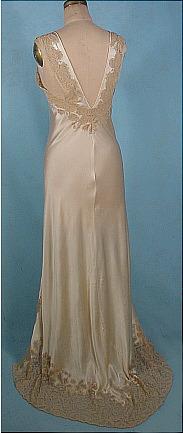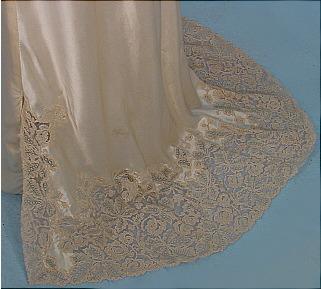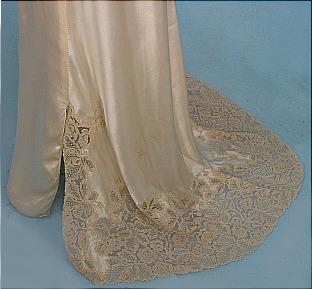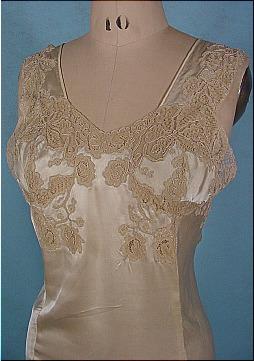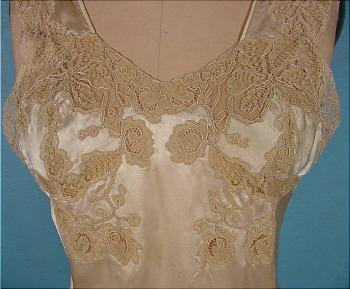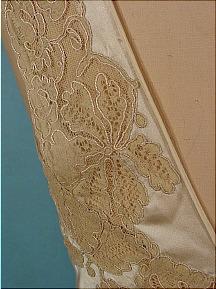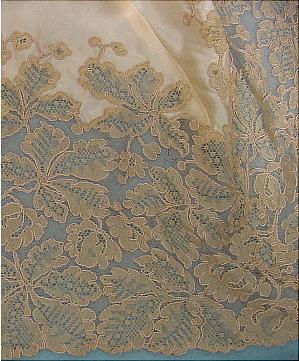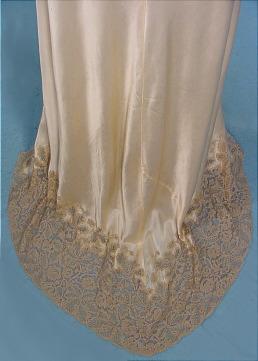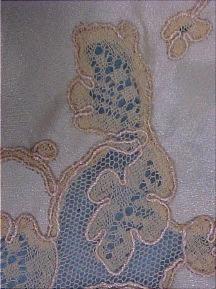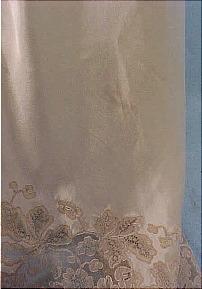 #3433 - c. 1930's Rare Trained Ivory Silk Satin Nightgown with Lace Trim! Wedding Trousseau? I'm not sure I've every even seen another trained nightgown before! So since these pieces are so special, I often think that perhaps they were wedding trousseau items... the train reflecting the wedding gown. It's a romantic notion of mine, but perhaps I'm smarter than I know!! It's hard to believe that a wooden mannequin can be sexy, but just ask the man in your life if he would like to see you in this... and I bet I know the answer! You will have to be thin to wear this gown, as it's even tight on the 35" hip mannequin, but if you have the body. Measures: 34/35" bust, 25" waist, 34/35" hips, 57" long from shoulder to hem in front and 69" long in back. Excellent condition but with light, phantom spotting in certain lighting.
SOLD - but on display in Museum Category for Research/Study
[Back]