Antique & Vintage Dress Gallery
www.antiquedress.com
10 IMAGES: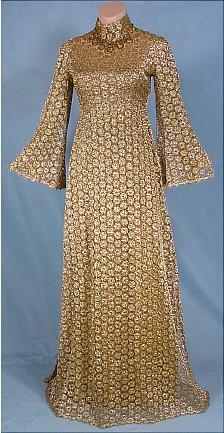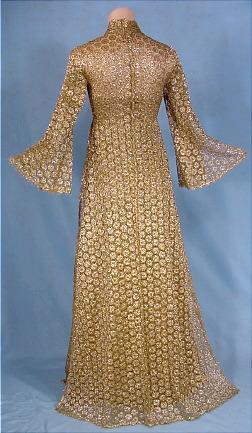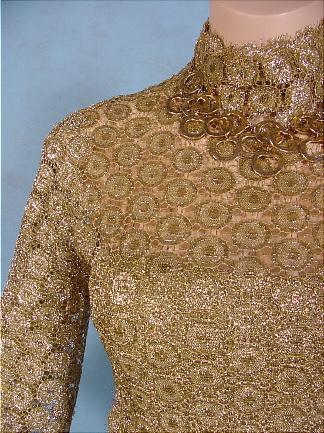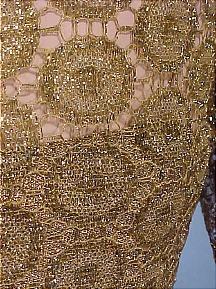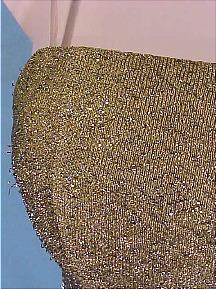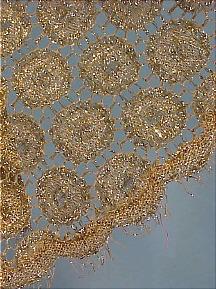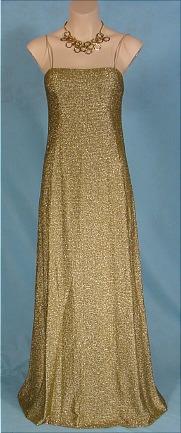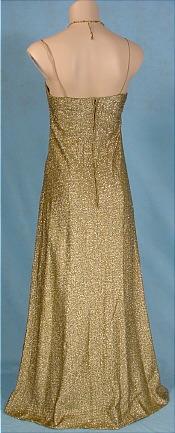 #3429 - c. 1970's GALANOS Gold Metallic Lace Gown over Gold Lurex Slip Gown! Ever wonder what the rich girls wore in the 1970's when the rest of us wore hand-me-downs or dresses from Alexanders? (If you don't know Alexanders, then you are likely not from the New York City area... but trust me.... you wouldn't find any designer duds there!). This is a truly spectacular metallic gold lace gown over gold lurex slip dress. The over gown (monastic) has panels at front and back slit to empire waist. The wide bell sleeves are done with same treatment. It is in excellent condition. Measures: 34" bust, empire waistline, up to 38/39", 60" long from shoulder to hem, 23" long sleeve length. Snaps closed in back. You could even wear the underslip alone... or with some other overdress if you wish! Shown with a gold necklace, not included. Surely worthy of a "golden fashions" museum exhibit!
[Back]