Antique & Vintage Dress Gallery
www.antiquedress.com
9 IMAGES: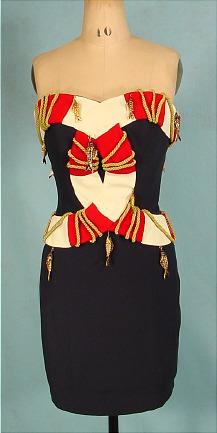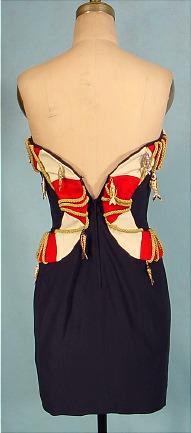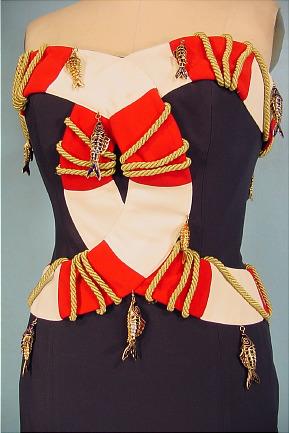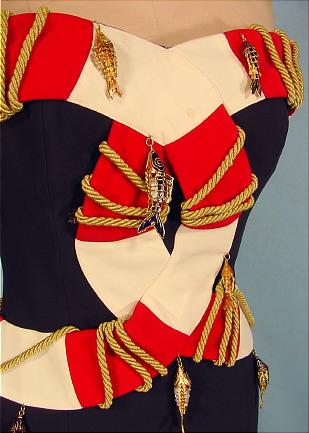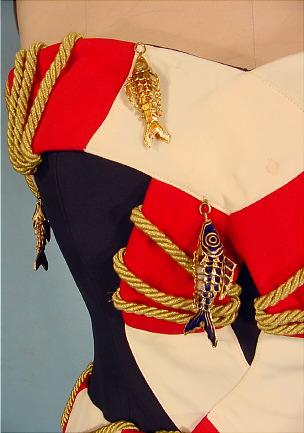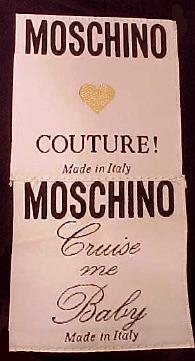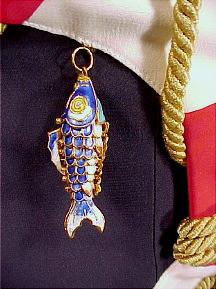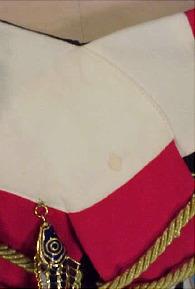 #3367 - c. late 1980's MOSCHINO COUTURE "CRUISE ME BABY" Dark Navy Gabardine Life Preserver and Fish Dress! Very collectible! Moschino had such an incredible sense of humor during this faze.... I've seen Moschino's 1989 season "dinner suit" recently with silverware attached to the bodice!! Here's the perfect nautical dress for your next cruise!! You will be the center of attention... and talk about a conversation starter!! The dress is a simple, basic, tight (tight!) strapless, boned bodice tank with sweetheart neckline and back zipper. The design comes from the red and white life preservers intersecting at the bodice and laced with gold cording. Enameled articulated metal fish hang from rings here and there. Excellent condition except for one light spot on white at mid-bust (which I can't imagine wouldn't come out with a good dry-cleaner). This is one of those pieces to buy if you have a designer collection.. like the wacky Bes-Ben hats, there seems to be no limit to price for whimsical fashions.
SOLD - but on display in Museum category for Research/Study
[Back]