Antique & Vintage Dress Gallery
www.antiquedress.com
10 IMAGES: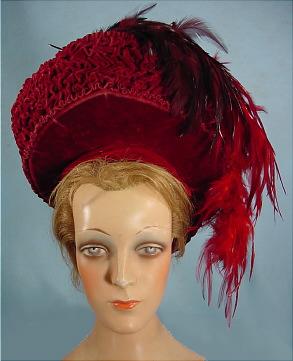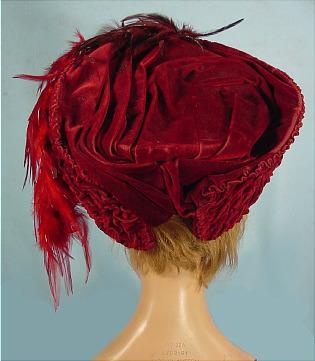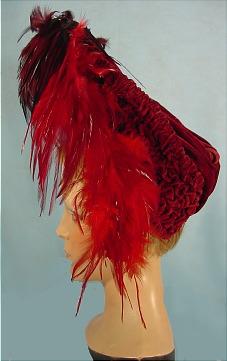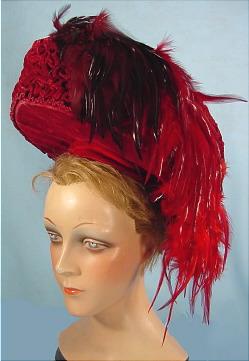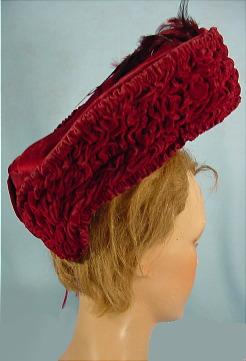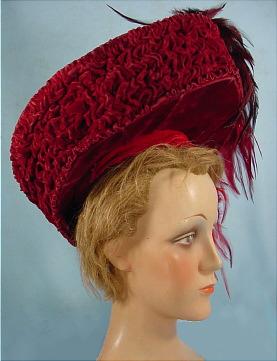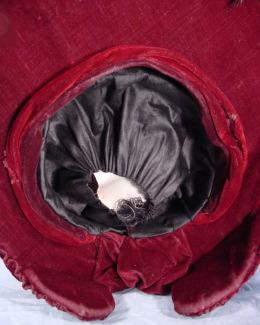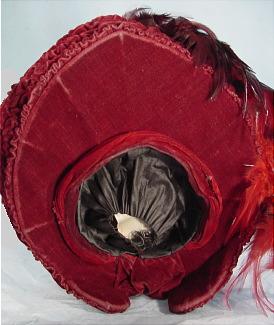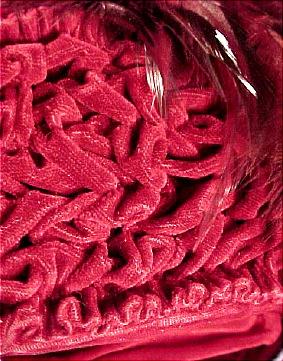 #3051 - c. 1905 Glorious Claret Silk Velvet Tall "Gibson Girl" Hat! Wow! What a hat! Before the immense hats of 1910, were the towering toques of the Gibson Girl era of the first year of the 1900's. Worn atop your gibson girl pilled up hairdo. Think of the size of the hatpins necessary to keep this on the head! It would certainly help to keep your Edwardian husband in line, eh? Gorgeous color... a claret red silk velvet with three different types of cascading feathers in matching reds and black. Fully ruched wide brim. The top is covered with pleats and folds, Black silk lining with white cotton label which reads Mrs. E. Eyster, Fine Millinery. Wired skeleton base. Condition is Excellent with slight nap loss to folds and one spot around head opening where the velvet needs tacked down. For the grand beauty of this hat...the minor wear at the edges can be overlooked since it's only moderately seen when worn. Very regal!
SOLD - but on display in Museum Category for Research/Display
[Back]