Antique & Vintage Dress Gallery
www.antiquedress.com
9 IMAGES: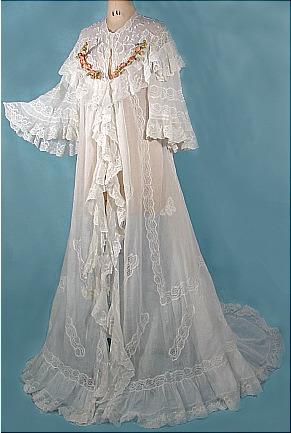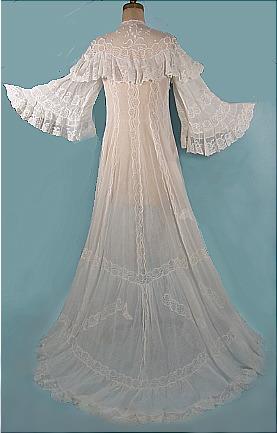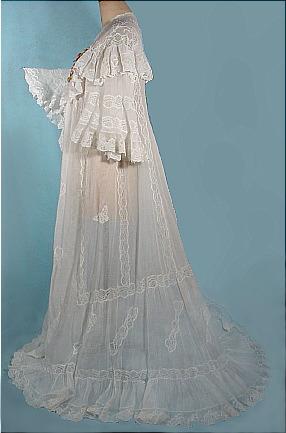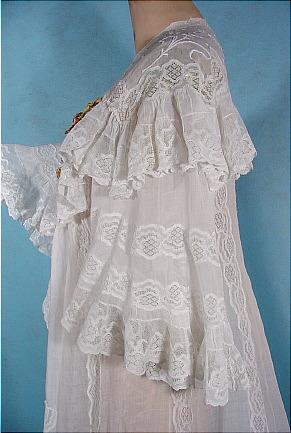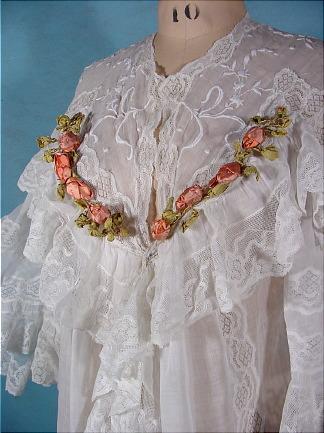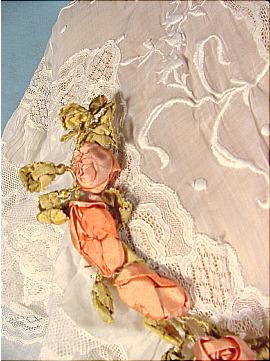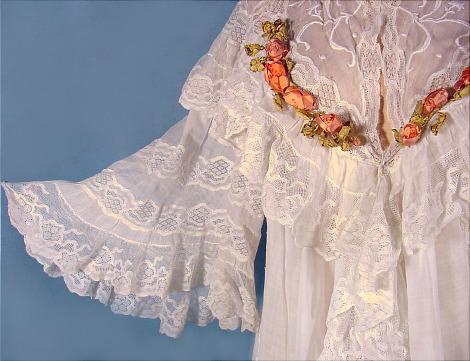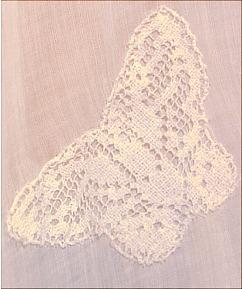 #2670 - c. 1900 White Cotton Muslin / Lace Victorian Fancy Dressing Gown! From the Estate of Miss LuLu Glaser, Renowned Victorian / Edwardian Actress! See information on Lulu below. Here is one of her lingerie dressing gowns. White, extra fancy design open front robe. Wide bell shaped sleeves, Lace capelet-type collar detail. Embroidered floral design at yoke. RARE - Complete with the original silk roses ornament at bustline!! Excellent condition. I ironed it (ugh!) and in all that inspection, I saw only one small yellow spot near hem. Measures: 66" long front shoulder to hem, 71" long in back neck to hem. Shown on 35" bust mannequin and it fits her. Includes a lace butterfly, which may have been a special Lulu request, since I see it on some of her other lingerie items! Very collectable for value as Antique Garment and/or Theatrical Memorabilia.
For information and photos of LuLu Glaser, click here!
SOLD - but on display in Museum Category for Research/Study
[Back]