Antique & Vintage Dress Gallery
www.antiquedress.com
16 IMAGES: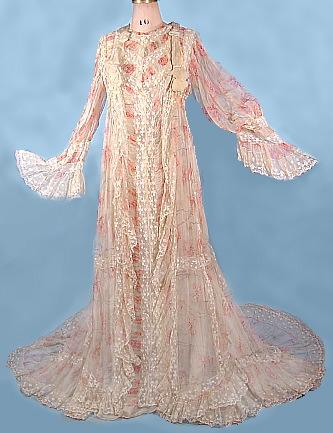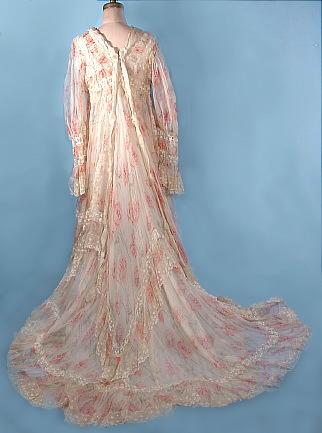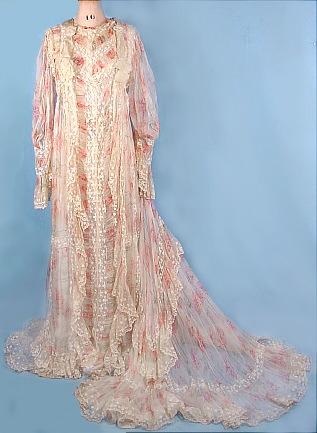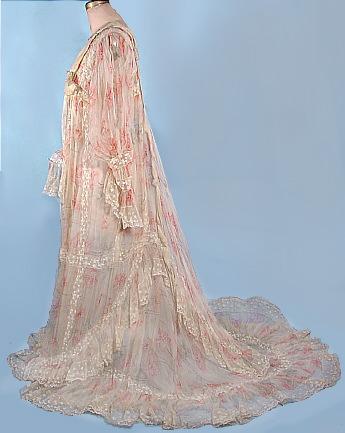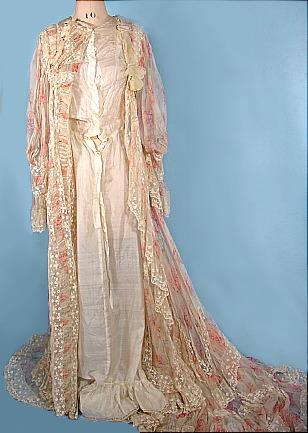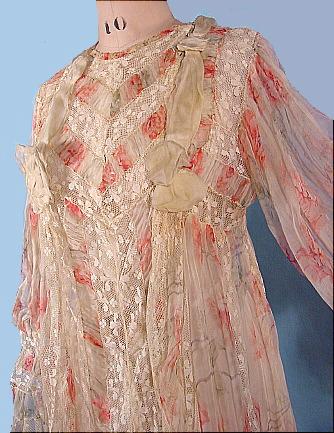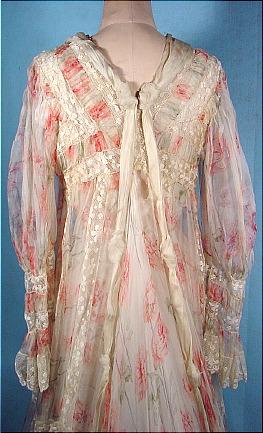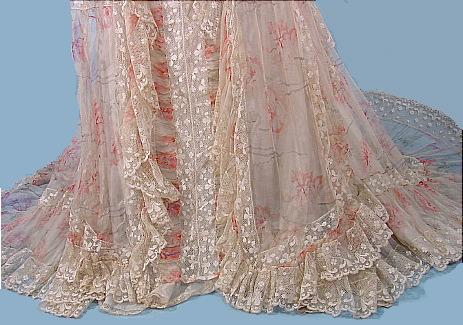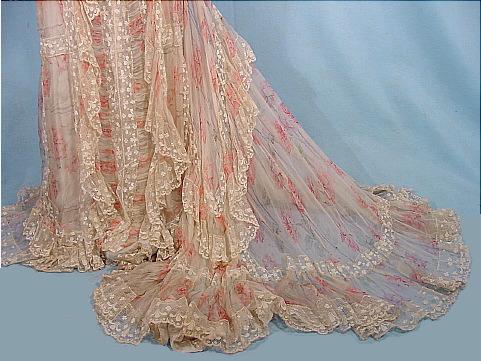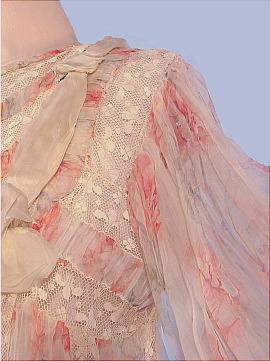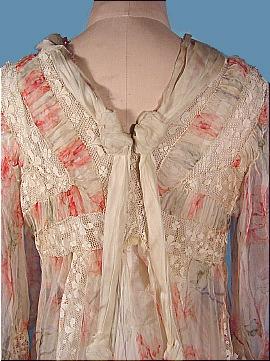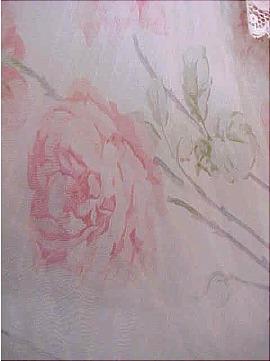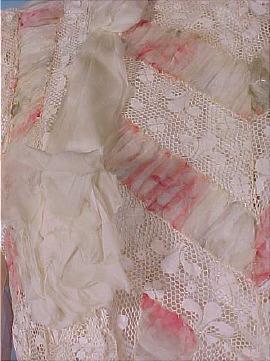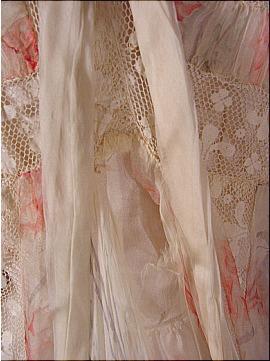 #2668 - c. 1900 FERNANDE BUREL, PARIS Floral Silk Chiffon Victorian Fancy Trained Dressing Gown! From the Estate of Miss LuLu Glaser, Renowned Victorian / Edwardian Actress! When I bought these.. I was just told that Lulu Glaser was a "Victorian actress".. but then I researched it and discovered that she was a "superstar" of her day! She was a stage actress, singer, and comedienne, who did so well, she had the clout and money to establish her own Opera Company! So she certainly had the money to buy the BEST of the BEST in clothing.. and she did! Many of her pieces were Parisian imports and others from the prestigious Stern Bros. in NY. This is, without a doubt, the finest lingerie piece you will ever see... for dozens of reasons! Pink roses silk chiffon, extra fancy design, gathered into fleur-de-lis / four-leaf clover lace inserts, empire waist, trained back, silk ribbons. Comes attached to the original underslip of off-white tissue china silk, button front. Complete with the Parisian label! Very good condition. I ironed it (ugh!) and in all that inspection, I saw two rips in one sleeve, and an opening from the back seam at the high empire waistback. The only real issue is an area at the front hip with holes in the chiffon. You'd have to overlook that for the rarity of this gown! Measures: 60" long front shoulder to hem in front, 72" long in back neck to hem. Shown on 35" bust mannequin and it fits her. Very collectable for value as Antique Parisian Garment and/or Theatrical Memorabilia.

SOLD to Fashion Institute of Technology (FIT) Museum Exhibit
On display in Museum Category for Research/Study
For information and photos of LuLu Glaser, click here!
[Back]