Antique & Vintage Dress Gallery
www.antiquedress.com
5 IMAGES: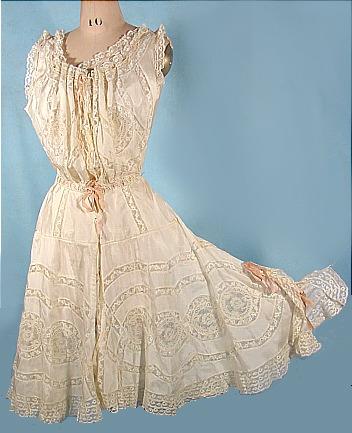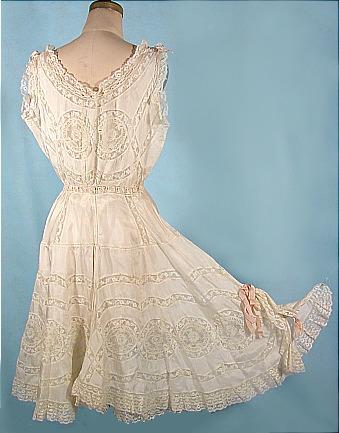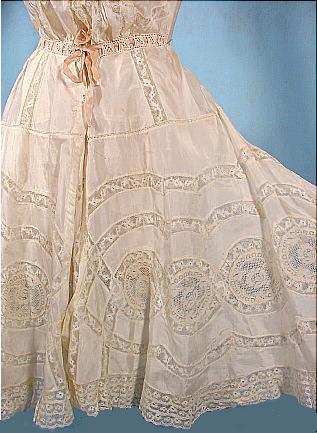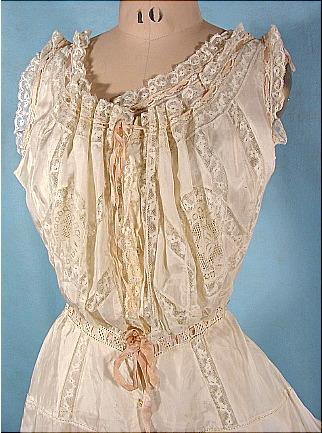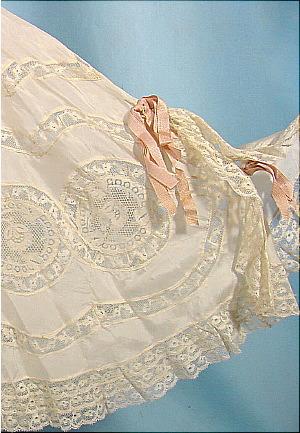 #2665 - c. 1900 Ecru Silk / Lace Fancy Camibloomers! From the Estate of Miss LuLu Glaser, Renowned Victorian / Edwardian Actress! See information on Lulu below. Very rare to find camibloomers (that's a combination of a camisole and bloomers attached at the waist!) in silk! Ecru, extra fancy design, wide legs with open sexy side. Complete with the original silk ribbons at heck, waist and bows at leg sides. As you can see, I can't actually put this on my dressform as she has no legs! So it's just pinned up (you will see the back neckline showing through). Excellent condition. I see very few and very tiny rust spots, otherwise terrific! Silk is strong, lace is great! The best camibloomer you will ever see! Possibly a Parisian import. Measures up to a 26" waist. Very collectable for value as Antique Garment and/or Theatrical Memorabilia.
SOLD - but on display in Museum Category for Research/Study
For information and photos of LuLu Glaser, click here!
[Back]