Antique & Vintage Dress Gallery
www.antiquedress.com
9 IMAGES: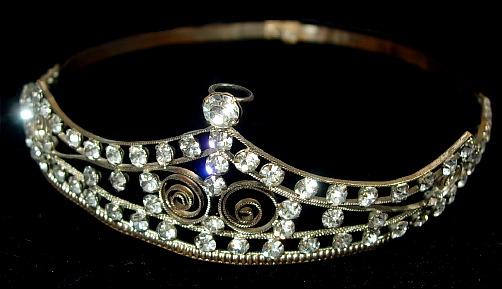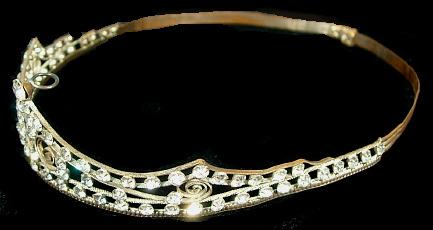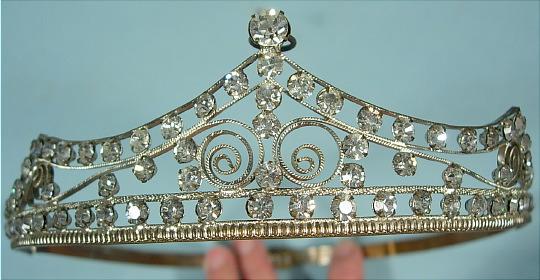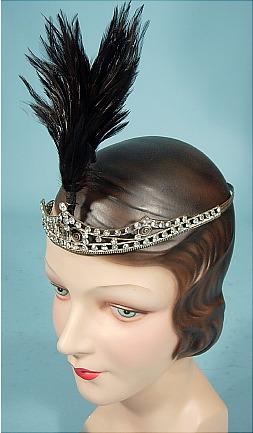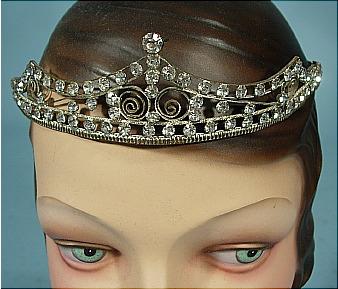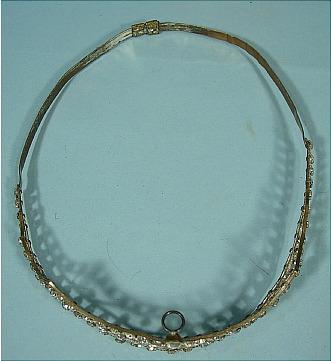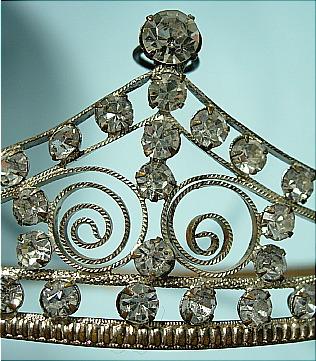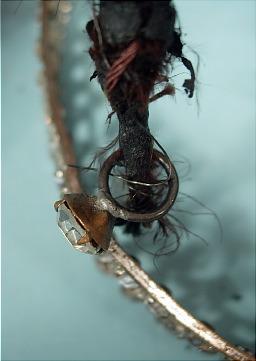 #0318 - c. 1920's Rhinestone Flapper Headpiece with Feather Holder in Crown Shape! I can't believe I sold this.. but a girl's gotta do what a girl's gotta do... and it went to a bride so it will certainly allow "her" (that "her" is the headpiece, not the bride) to shine and be appreciated by all those wedding guests. Alas, "she" was just hiding in my jewelry box for at least a decade, so it was time for "her" to leave the nest. Waaahhhh. Brass colored base metal with an adjustable slide at the back. Pliable enough to mold to the shape of the head of the wearer. Still very sparkly rhinestones. That feather holder detail at the front is just an amazing feature! Excellent condition. My apologies to all of you who would have mud wrestled each other to get this piece. The bride always wins!!
SOLD - but on display in Museum Category for Research/Display
[Back]